Conservez la texture et améliorer le profil nutritionnel de vos formulations
Relevez les défis d'une formulation réduite en sucre; conservez la texture et améliorez le profil nutritionnel de vos formulations avec la gomme d'acacia, l'ingrédient naturel et clean label par excellence.
La guerre contre le sucre : l'ennemi public
La protection de la santé des consommateurs est devenue au fil des ans le moteur du secteurs des produits alimentaires et des boissons. En raison de sa surconsommation et de son impact négatif sur la santé à travers le monde, le sucre est devenu un ennemi public au fil des ans.
Une récente enquête liée à la pandémie a été menée par FMCG Gurus auprès des consommateurs dans 18 pays. Les résultats montrent que la prise de poids et le bien-être mental sont considérés comme les principales préoccupations de santé des consommateurs.
Au total, 32% des répondants ont déclaré qu'ils étaient devenus plus conscients de leur tour de taille pendant cette période en raison de leur sédentarité et par conséquent, de l'augmentation du grignotage à des fins d'évasion.
Alors que les consommateurs sont de plus en plus critiques et conscients de la teneur en sucre et de ses répercussions négatives sur la santé en général, les fabricants et les industries sont confrontés à de nouveaux défis de formulation en conformité avec l'attention réglementaire accrue: taxes sur les boissons sucrées, étiquetages des scores alimentaires sur les packagings …
Quelle que soit l'application, réduire le sucre et les calories sans compromettre le profil organoleptique peut être extrêmement difficile en raison des propriétés hautement fonctionnelles du sucre, qui offrent bien plus qu'un goût sucré. La gomme d'acacia a un rôle à jouer pour relever vos défis techniques de formulation!
Remplacez le sucre, réduisez les calories et conservez la texture avec de la gomme d'acacia
La gomme d'acacia est une solution entièrement naturelle, particulièrement intéressante car elle permet de surmonter les défis techniques de formulation, tout en répondant aux attentes des consommateurs pour des produits naturels et sains.
De cette manière, la gomme d'acacia agit comme un agent renforçant la palatabilité, le volume et la texture. Il apporte du corps et contribue à la stabilité du produit fini en régulant l'activité de l'eau.
Leader mondial de la gomme d'acacia, Nexira propose une large gamme de solutions d'ingrédients naturels provenant de sources durables pour soutenir les industries agroalimentaires dans leur (re) formulation de nouveaux produits plus sains, pauvres en sucre et en calories.
Avantages de la gomme d'acacia dans les boissons, les confiseries et la panification
À travers notre NOUVEAU Technical Paper, découvrez comment la gomme d'acacia peut vous aider à surmonter avec succès vos défis de formulation dans les boissons, les confiseries et la panification.
Ce que vous apprendrez en un coup d'œil :
BOISSON

CONFISERIE

PANIFICATION

Renforce le corps et la texture
Améliore le profil organoleptique et l'appétence
Masque les notes indésirables

Empêche la recristallisation des polyols
Réduit l'hygroscopicité
Évite le caractère collant


Texture plus moelleuse et moins friable
Qualités sensorielles supérieures
Durée de consommation prolongée
Enrichissement en fibres*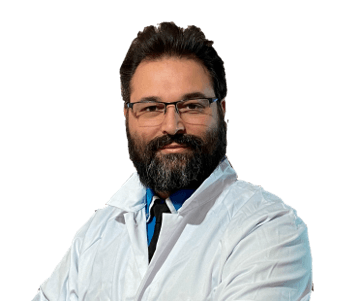 Si vous souhaitez plus d'informations sur nos solutions naturelles, nos experts sont là pour vous aider!
---
*to be checked in compliance with local regulations.
Cette communication n'est pas destinée au consommateur final. Il fournit des informations scientifiques aux professionnels uniquement. Les communications avec le consommateur final doivent être vérifiées conformément à la réglementation locale en vigueur, car les conditions d'utilisation sont indépendantes de notre volonté. Cette déclaration n'a pas été évaluée par la FDA. Ce produit n'est pas destiné à diagnostiquer, traiter, guérir ou prévenir une maladie.