Maintain Texture and Improve Nutritional Profile
Overcome your challenge formulations with acacia gum; the natural and clean labelled ingredient of choice.
War on Sugar: The Public Enemy
More and more, health is becoming a dynamic, key driver of the food and beverage industry. Due to its over-consumption and its negative impact on health across the globe, sugar has become a public enemy over the years.
A recent consumer survey related to the pandemic was conducted by FMCG Gurus in 18 countries. Results show that weight gain and mental wellbeing are considered as leading health concerns by consumer.
A total of 32% of respondents said that they have become more conscious about their waistlines during this time due to the reduced levels of inactivity and the increase of snacking for escapism purposes.
While consumers are becoming more critical and aware of sugar content and its negative repercussions on general health, manufacturers and industries are facing new formulation challenges in compliance with the increased regulatory attention: taxes on sugar drinks, food traffic light labelling in the UK…
Regardless of the application, to reduce sugar and calories without compromising organoleptic profile can be extremely challenging due to the highly functional sugar properties, which deliver more than sweet taste. Acacia gum has a role to play to overcome your technical formulation challenges!
Replace Sugar, Reduce Calories & Maintain Texture with Acacia Gum
Acacia gum is an all-natural solution, particularly interesting as it helps to overcome technical formulation challenges, while simultaneously meeting consumers' expectations for natural, clean labelled products.
In this way, acacia gum acts as a bulking agent building back palatability, volume, and texture. It brings body and mouthfeel and contributes to the stability of the finished product by regulating the water activity.
World leader in acacia gum, Nexira offers a wide range of natural ingredient solutions sustainably sourced to support food & beverage industries in their (re)formulation of healthier new products low in sugar and calories.
Acacia Gum Benefits in Beverage, Confectionery, Bakery & Cereals
Through our NEW Technical Paper, discover how acacia gum can help you to successfully overcome your formulation challenges in Soft Drinks, Bakery & Cereals and Confectionery.
What you will learn at a glance:
BEVERAGE
CONFECTIONERY
BAKERY AND CEREALS
Builds body & texture
Enhances organoleptic profile & palatability
Masks unwanted off-notes
Prevents recrystallization of polyols
Reduces hygroscopicity
Avoids stickiness

Chewier and less crumbly texture
Superior sensory qualities
Extended shelf-life
Fiber enrichment*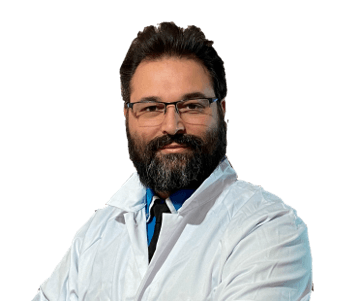 If you'd like more information about our acacia gum solutions and wish to find your fully customized formulation, our experts are here to help!
---
*to be checked in compliance with local regulations.
This communication is not intended to the final consumer. It provides scientific information for professionals only. Communications to the final consumer have to be checked according to local regulations in force, since the conditions of use are beyond our control. This statement has not been evaluated by the FDA. This product is not intended to diagnose, treat, cure, or prevent any disease.