Reboot with New Superfruits
With more than 120 years of roots in Africa, Nexira continues to branch out and present you with its latest Organic Superfruit Powder. 
Superfruits are nutrient-rich fruits considered to be especially beneficial for health & well-being due to their high content of antioxidants, vitamins and minerals. They can be included in Food & Beverages as well as in Mixes and Health Supplements. Their individual flavor profiles can be used to add an exotic character to your products! Let us tell you why baobab is unique among all the superfruits!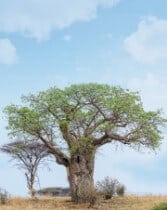 1. Africa's Tree of Life
Symbol of Africa, baobab (Adansonia digitata L.) is a majestic and impressive tree that can live for more than 1000 years1. Baobab trees play an important role in the traditions and livelihoods of communities across Africa. Baobab fruit pulp has been traditionally consumed for centuries for its wide range of nutritional & medicinal properties, and more recently has been referred to as a new valuable "Superfruit"2 .
2. Unique Nutritional Profile
Scientific studies have highlighted the high nutritional content of baobab fruit pulp:
A considerable content of nutrients including fiber, minerals and vitamins3,4
Greater antioxidant activity than other superfruits such as: mango, orange, pomegranate, kiwi, bilberry, etc5,6,7
Nexira's Baobab fruit pulp guarantees 45% fiber content.*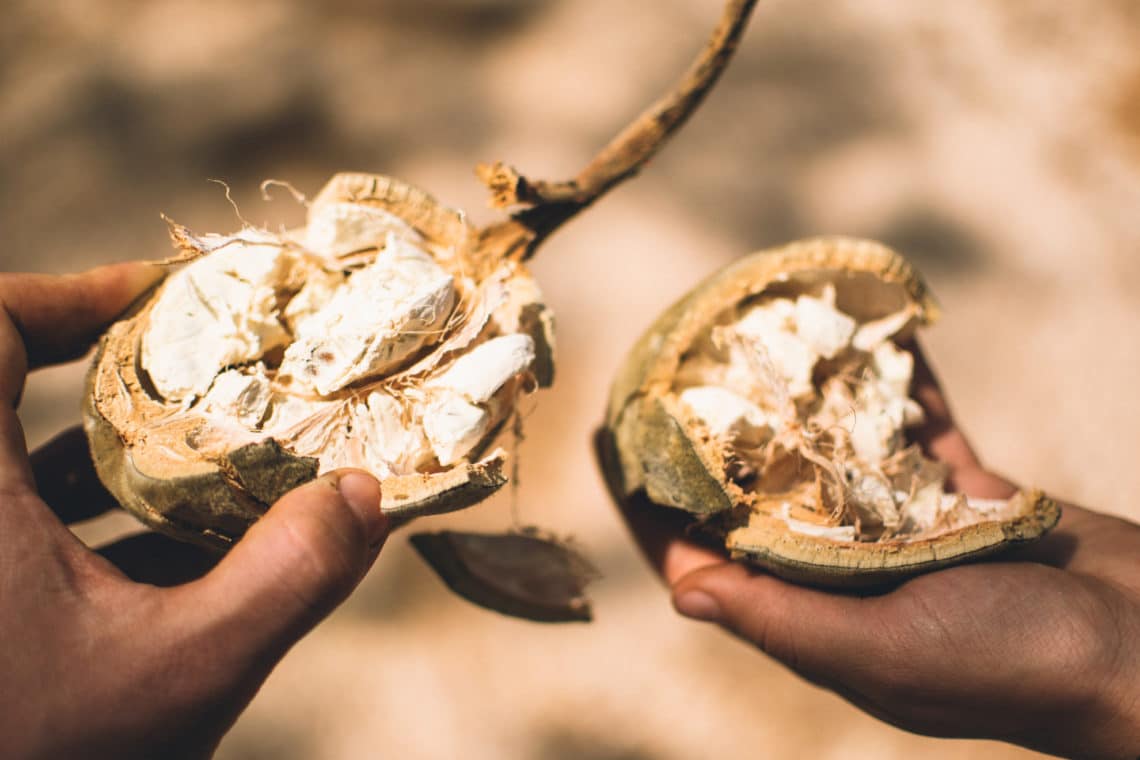 3. Unique Exotic Tast
Baobab Pulp Powder has a subtle flavor. With its slightly tangy taste and fruity notes, our Organic Baobab Pulp Powder can be easily incorporated into a diverse range of applications.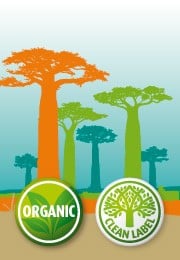 4. Sustainably Sourced in Africa
Nexira is committed to the socially responsible & sustainable production of Baobab Fruit Powder. Our sourcing policy supports local harvesting and contributes to create positive socioeconomic impacts in Africa. Our production of Baobab Pulp Powder uses only the fruit; so the trees themselves are undamaged. Thanks to our strong supplier partnerships, we only select the highest quality Baobab for our customers. OurBaobab Pulp Powder is all-natural, organic certified, minimally processed & perfectly suitable for clean labeling.
---
*Dietary fiber status must be checked according to local regulations
[1] Patrut et al,2007, [2] Kamatou et al. 2011, [3] Muthai et al. 2017, [4] Manfredini et al. 2002, [5] Carlsen et al. 2010, [6] Vertuani et al. 2002, [7] Besco et al. 2006
This communication is not intended to the final consumer. It provides information for professionals only. Communications intended for the final consumer shall comply with the local regulations in force. This statement has not been evaluated by the FDA. This product is not intended to diagnose, treat, cure, or prevent any disease.