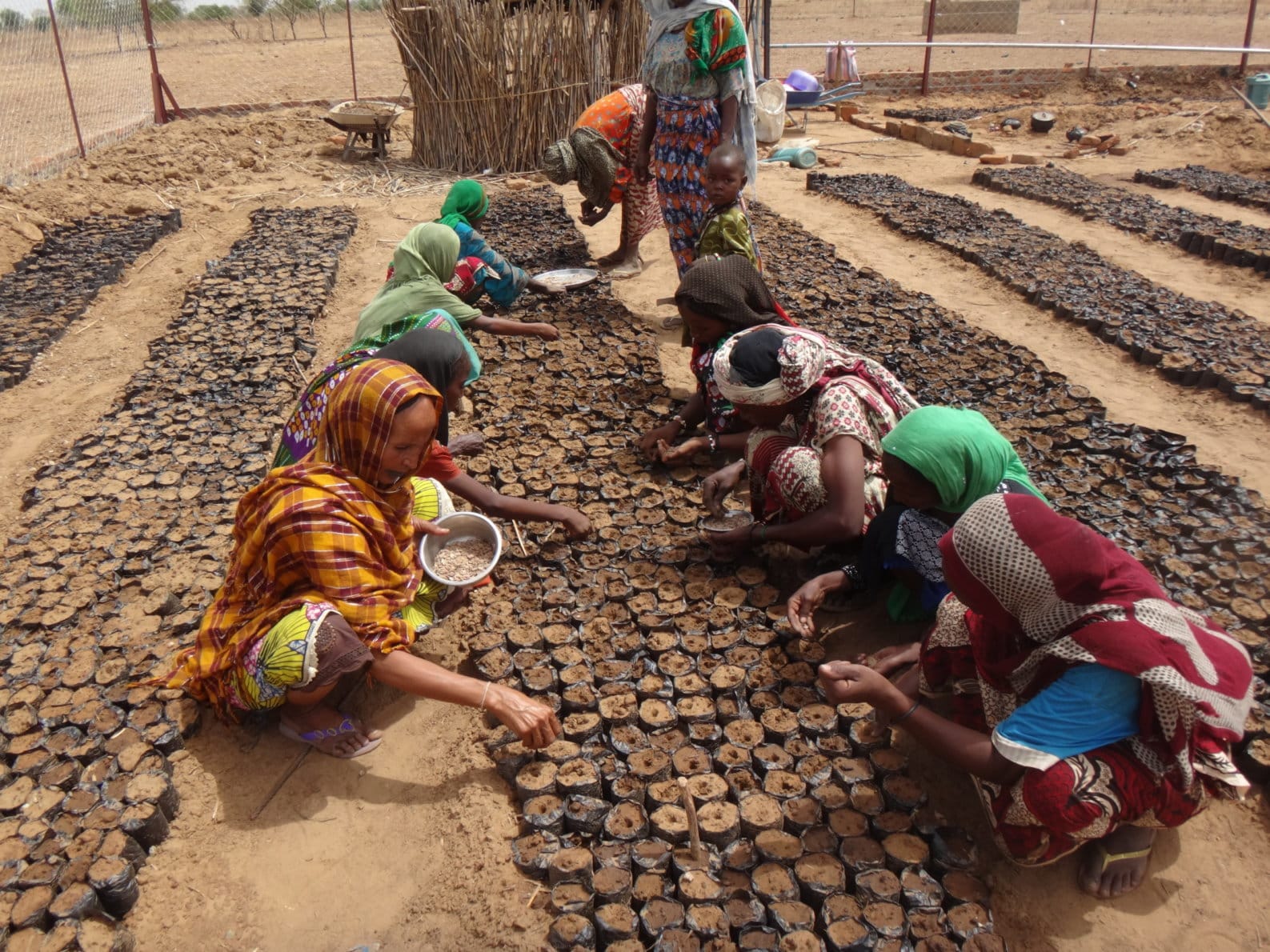 A Unique Commitment to Sustainable Development
Led by Nexira, the inavea™ Caring by Nature project focuses on the preservation of natural resources, the ecosystem, the origin of raw materials, and support of the local communities.

Nexira's long-term approach to sustainable development has culminated in an exciting announcement for January 2021 : A neutral carbon footprint for inavea™, its range of natural and organic ingredients, with proven health benefits.
Nexira and Sustainable Development Since the 1970s
Since the early 1970s, the Nexira company has been deeply involved in sustainable development at several levels:
Environmental Protection
Involvement in the social development of local populations
Contribution to the economic growth of regions of the world from which our ingredients are derived
Nexira's sustainable development approach aligns with three United Nations Sustainable Development Goals: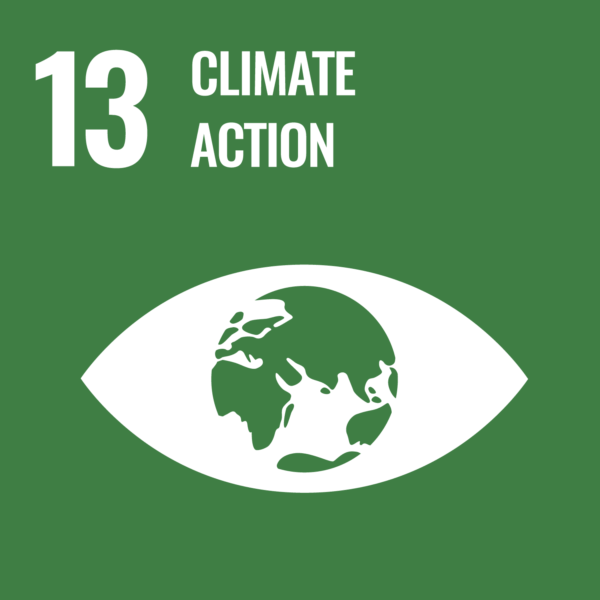 Goal 13
Take urgent action to combat climate change and its impacts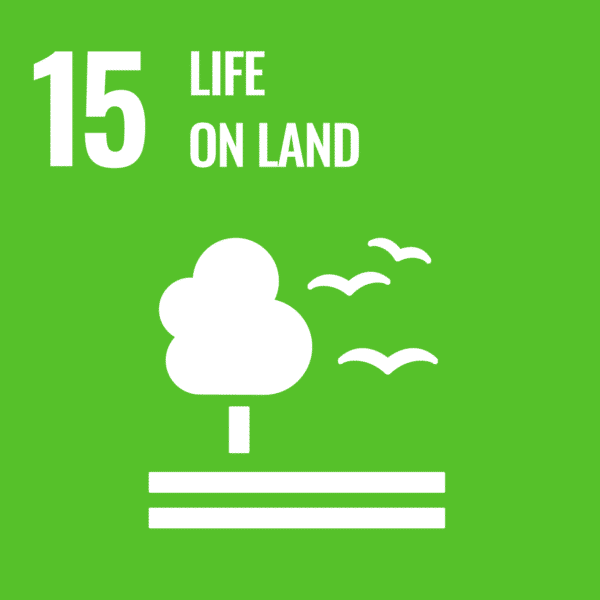 Goal 15
Protect, restore and promote sustainable use of terrestrial ecosystems, sustainably manage forests, combat desertification, and halt and reverse land degradation and halt biodiversity loss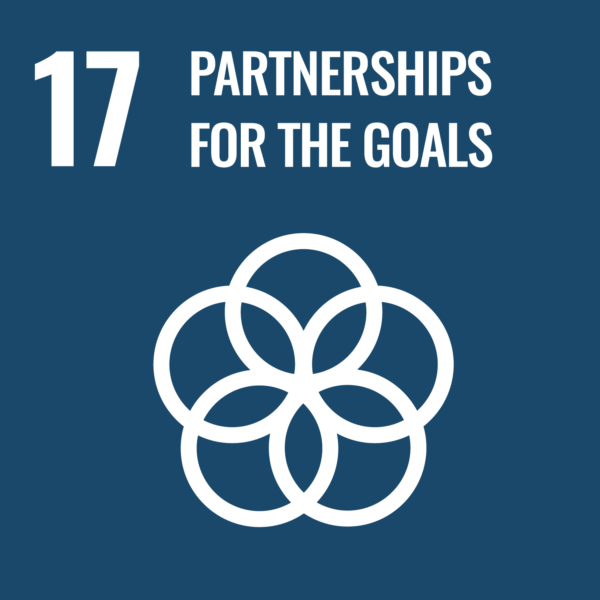 Goal 17
Strengthen the means of implementation and revitalize the global partnership for sustainable development
Our Actions Carrying Out For a Long Time
With the support of SOS Sahel, Nexira has been mobilizing for the Acacia Program alongside Firmenich and Danone since 2009. This Acacia Program aims at the protection of the acacia resource, the conservation of gum trees, better organization of the sector, social promotion for local populations, and improved income for producers.
Since 2009 :
28000
producers have benefited from Acacia Projects
10900
hectares of reforestation
Discover all our actions ⤵️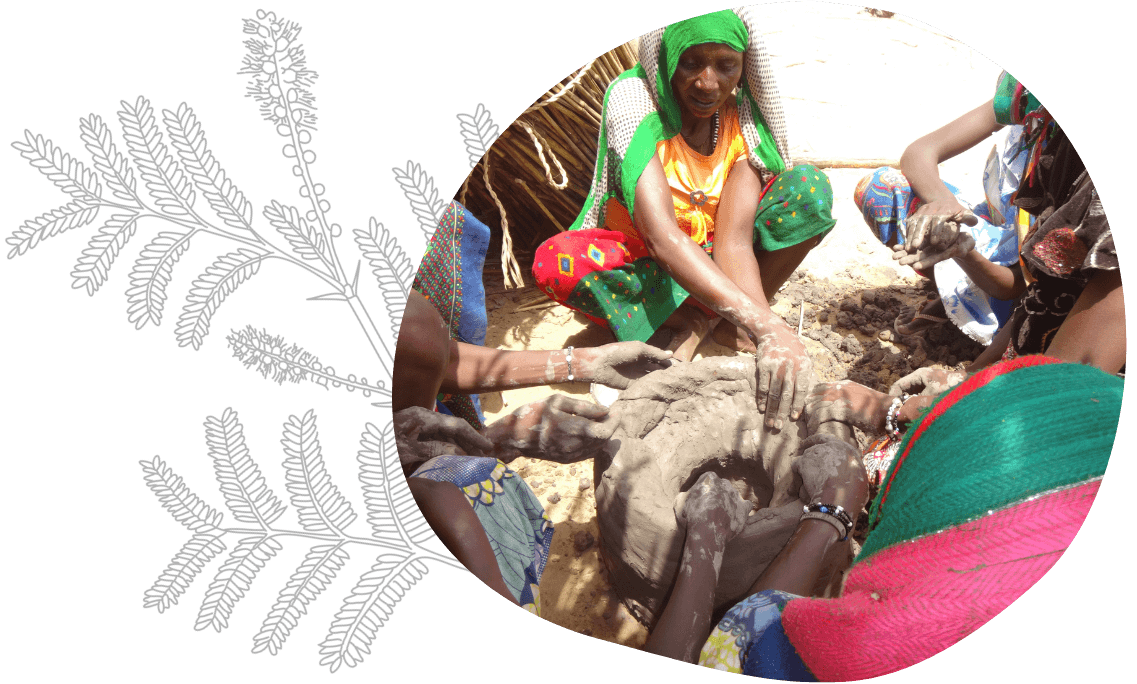 PREVENTION against deforestation and desertification
The acacia gum harvest comes from picking wild trees. To develop the sector, producers are encouraged to plant acacias, thus participating in reforestation and the fight against desertification on the route of the "Great Green Wall", Africa's flagship initiative. More than 2 million trees have been planted over more than 10,000 hectares.

In addition, to limit the consumption of firewood, the Acacia Program has equipped 10,000 households with improved stoves, resulting in a 30% reduction in the use of wood for cooking.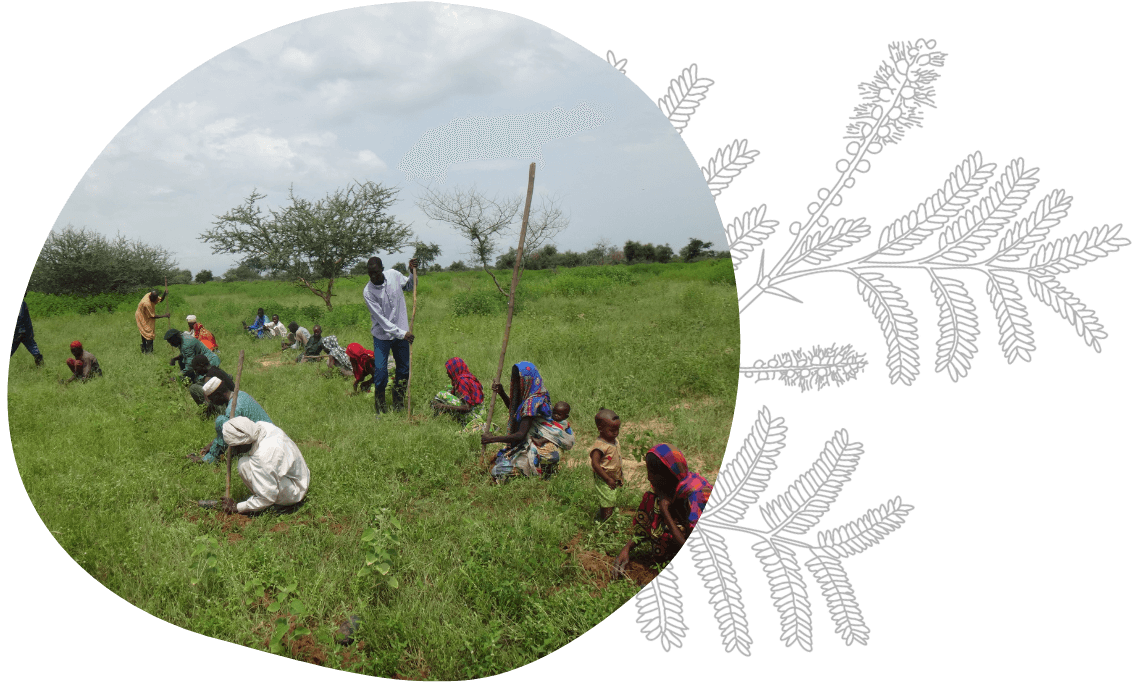 ACTION in favor of fertilization and biodiversity
One of the properties of acacia is that it transforms nitrogen from the air into nitrogen fertilizer. This contributes to the enrichment and fertility of soils, as well as to the increase in fodder biomass for livestock. Its root system acts as a natural barrier by retaining the soil, helping to limit the spread of the Sahelian desert.

Within the framework of the Acacia Program, nine local conventions have been developed and five nurseries have been created for the sustainable management of resources. Nearly 200,000 plants have benefited from Assisted Natural Regeneration, an agroforestry practice that strives to protect and manage natural resources.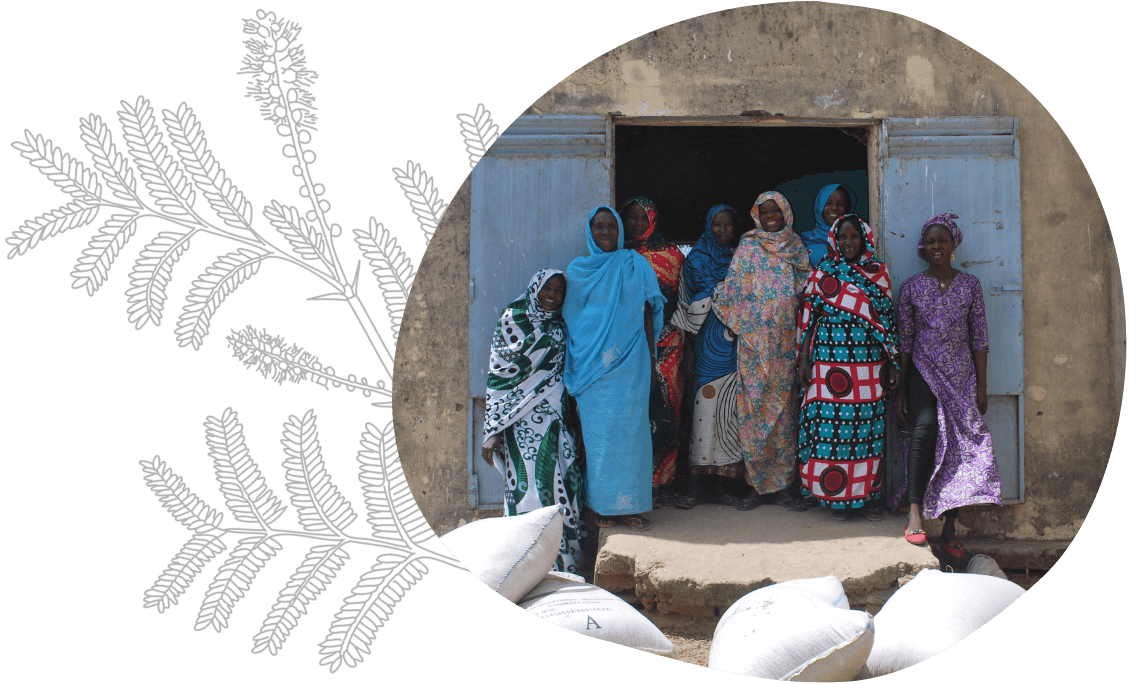 SUPPORT economic and social development by diversifying income sources in a fragile ecosystem
Producer groups have been trained in the best techniques for harvesting acacia gum. This increased the quality of acacia gum obtained and increased harvests by 35%. To preserve this acacia gum, nine storage facilities have been built. The income generated by this sustainable initiative directly reinforces the food security of the populations and contributes concretely to the local economic and social development while consolidating a sustainable ecosystem.

In addition, producer groups are invited to welcome more women, and to give them more responsibilities. This makes it possible to support and increase the participation of women in decision-making bodies. The Acacia Program has contributed to improved access to water with the construction of seventeen water points, and has increased opportunity for education by building a school.
They talk about it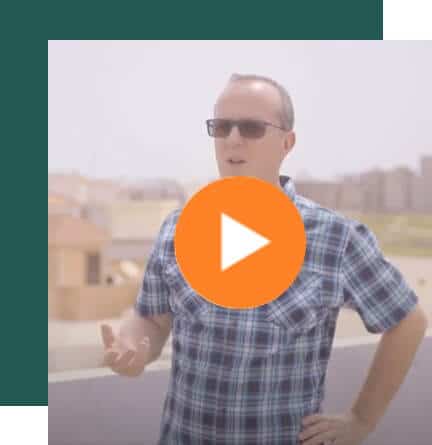 Nexira achieved carbon neutrality for its inavea™ brand in January, 2021.