All-natural Ingredient Solutions For Successful Plant-Based Alternatives
Plant-based alternatives continue to grow in popularity across the globe as consumers take a more proactive approach to addressing health and sustainability issues. Taste, texture and clean label will be major challenges that must be addressed over the next couple of years, as consumers increasingly expect plant-based products to provide the same level of organoleptic level of experience than non-plant-based products and minimally processed formula.
Plant-Forward
Growing consumer interest in health, animal welfare, environment and sustainability is driving the plant-based market. Today, the consumers are more conscientious than ever about their choices and their impacts on the planet. There's no way to eat anything! They are looking for transparency and quality when it comes to what they're feeding their family and themselves.
When asking consumers why they buy alternatives to meat or dairy, the top 3 answers are1:
"It's healthier"
"It brings variety to my diet"
"It tastes better"
As a reminder: flexitarians are predominantly vegetarians but eat meat or fish occasionally. Vegetarians avoid all flesh foods, as well as byproducts of meat, fish, and poultry. Of course, vegetarian diets can vary in the extent to which they exclude animal products (ex: a lacto-vegetarian will eat dairy products, as well as a pesco-vegetarian will eat fish). Vegans exclude all animal flesh and animal products, so exclude milk, cheese and eggs (and by extension can exclude refined sugar, beer, wine or bee's products).
Claims are emerging and experiencing strong growth with +8% vegetarian claims, +22% vegan claims and +57% plant-based claims growth in Food & Beverage launches2.
plant-based claims growth in Food & Beverage launches
To successfully formulate plant-based innovations, Nexira has developed all-natural and plant-based solutions to overcome any challenges and to fulfill consumer's expectations for sensory experience as well as for clean label trend. Our range offers premium solutions for Texture improvement as well as dedicated solutions for Nutrition and general Well-being.
Nexira Natural Solutions
Plant-based meat alternatives
| | | |
| --- | --- | --- |
| | | In meat substitutes, acacia gum perfectly plays the role of binding agent to stick naturally all the ingredients together. Plus, acacia gum has texturing properties. It is non-GMO and organic available. It can also be used for plant-based egg substitutes. |
Plant-based dairy alternatives
For dairy alternatives, Nexira offers its Thixogum™ range. Thixogum™ is a range of all-natural hydrocolloids selected for their unique texturizing and stabilizing properties.
A recent FMCG Guru survey showed that 41% of global consumers said to turn to dairy alternatives.3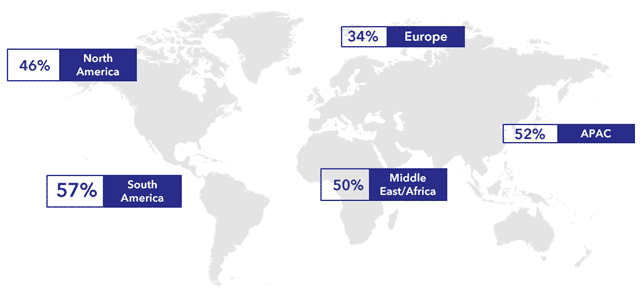 Thixogum™ G is the high-performance combination of a natural emulsifier (acacia gum) and a natural stabilizer (gellan gum). Encapsulating the gellan gum with acacia gum makes Thixogum™ G easier to dose, disperse and solubilize versus gellan gum alone. Thixogum™ G is colorless and tasteless.
Thixogum™ G is the perfect natural stabilizer for plant-based beverages. It is used in beverages made up of insoluble compounds (fat, pulp, minerals, proteins…) to suspend particles, such as in whole almond drinks to maintain a homogenous suspension of almond fat and insoluble matters. Bringing creaminess and mouthfeel, it can also be used in cream desserts.
| | |
| --- | --- |
| Our ingredient Thixogum™G was the WINNER of the World BEVERAGE Innovation Awards 2019. Regarding Thixogum™G, judges declared: "a much needed innovation for the quickly expanding plant-based sector" and "an all-around solution for the beverage sector". | |
| | | |
| --- | --- | --- |
| | | Thixogum™ S is particularly adapted to bring texture and mouthfeel to plant-based ice-creams. Obtained from a unique proprietary process, Thixogum™ S is an all-natural texturizer. It combines the emulsifying properties of acacia gum and suspending properties of xanthan gum. |
In cheese analogues, Nexira recommends the association of Prothy™ and NexOlive™.

NexOlive™ is an extract of Olea Europaea and has a natural olive flavor
Prothy™ is an ideal vegan solution for protein enrichment. Prothy™ is a hypoallergenic hydrolized rice protein coming from non-GMO raw materials. The product offers an 80% high protein content, and is rich in all essential and semi-essential amino acids, including 15% of Branched Chain Amino Acids (BCAAs) with a 2/1/1 ratio of Leucine, Isoleucine and Valine.
What's next?
 

Did you know the solution for gelatin substitution in Confectionery already exists?

For that, Nexira offers its acacia based Spraygum™.
Still looking for more applications?
Do not hesitate to ask us for advice or contact us for a customized solution!
Call us at +33 2 32 83 18 18 or contact us:
---
References
[1]: Innova Database, Innova Consumer Survey (2019). Average of UK, US, Spain, France, Brazil, India, Germany, Mexico and China
[2]: Innova Database, Innova, Growth in F&B launches with the selected claims (Global, CAGR 2015-2019
[3]: FMCG GURUS: Top Ten Trends for 2021