Alfalfa, Tart Cherry and Blueberry: Discover What's New in the POW(D)ER Range
POW(D)ER from Mother Nature, an innovative range of naturally supercharged, easy-to-formulate ingredients, is already expanding with three new references designed for mix powders and food & beverage formulations such as nutritional bars, smoothie bowls, granolas, juices, frozen desserts, and other functional beverages.
Get your free samples today!
Jump into your one-stop-shop powder.nexira.com and add to cart free samples! Once you've made your choice, click on the cart at the top right hand corner of the screen and then click on Checkout. Fill in the form with your address details and you'll then receive an order confirmation email.
Get Inspired by our Recipes
Nexira has developed several recipes with its R&D experts and formulators. One of our favorite recipe is a smooth and creamy hummus made with Dewy ALFALFA Juice Powder.
This easy hummus recipe is super creamy and offers the perfect balance of smoky tahini, grassy alfalfa powder, and the sour taste of lemon juice. 
We love it as an appetizer or dip paired with crunchy veggies or warm pita bread.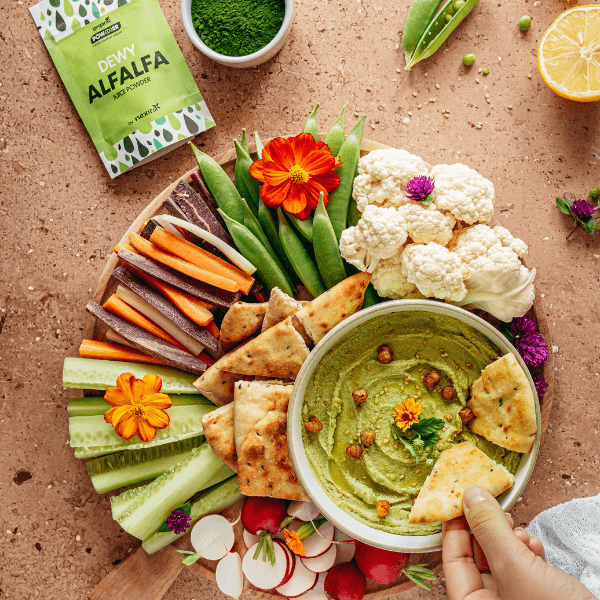 POW(D)ER From Mother Nature
In the expanding nutrition market, perception is key: consumers want to discover new products that contain appealing clean ingredients with powerful benefits known to fuel vitality, health, and well-being. Our minimally processed ingredients are close to nature, and to the raw materials from which they are sourced. They add even more value by enabling the creation of clean-labelled products that have gone from a trend to a "must-have" among health-conscious consumers.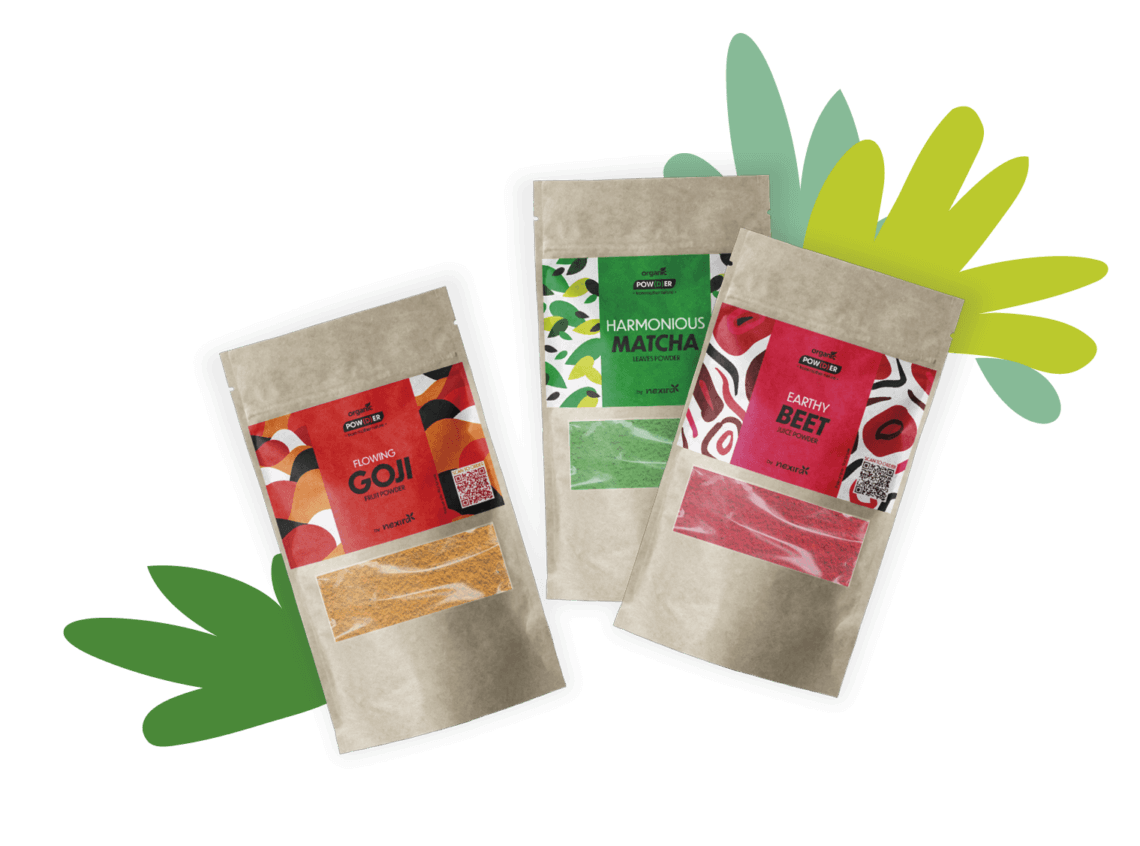 The POW(D)ER range of dynamic ingredients inspires the imagination when it comes to creating attractive foods and beverages. From the rich, vibrant colors and textures of the powders to the distinctive tastes, each of these beneficial ingredients evokes a force of nature, whether used individually or in combination with others.
Ready to formulate with POW(D)ER?
---
*This communication is not intended to the final consumer. POW(D)ER is only available in the USA and Canada.