Nexira Redefines Nutrition at Food Ingredients Europe 2023
Nexira, global leader in natural ingredients for the food, beverage and nutrition industry, contributes to elevate the world of nutrition at the upcoming Food Ingredients Europe 2023. Nexira's commitment to delivering nutritional ingredients while addressing evolving consumer needs is at the heart of their latest offerings.

Today's consumers have raised the bar for their food expectations, placing a strong emphasis on taste, texture, and nutrition. Texture is a critical element in enhancing the overall eating experience, with younger generations, such as Generation Z and Millennials, prioritizing unique and enjoyable textures. This importance extends beyond indulgent categories like ice cream, cakes, and creamy beverages to healthier food and beverage options, reflecting evolving dietary preferences. Consumers are adopting a holistic approach to their diets, seeking nutritious options with higher protein and fiber content while reducing fat and sugar intake, striking a balance between indulgence and well-being.
Above these trends of nutrition and sensory experience, consumers worldwide are increasingly seeking natural products, with a shorter and cleaner ingredient list. As they adopt a healthier diet, they reach for organically-produced foods
Nexira's innovative solutions are designed to meet the evolving needs of R&D professionals and consumers who demand not only superior taste and texture but also enhanced nutrition.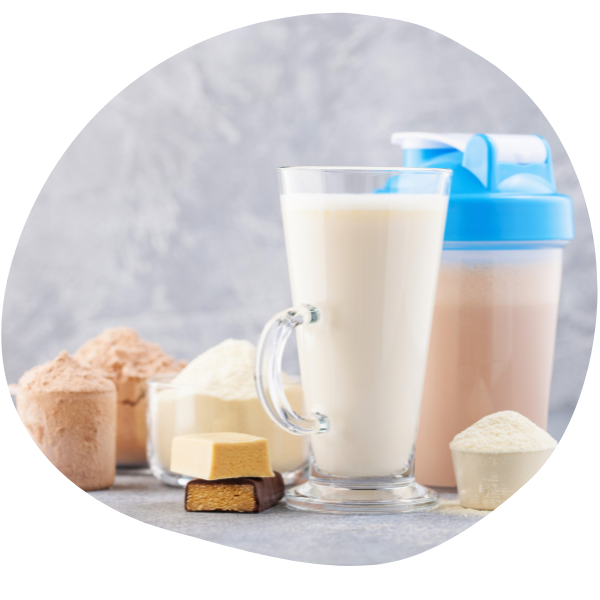 Nexira's inavea™, the organic prebiotic acacia fiber, is a key player in this space, offering a clean and natural solution for improving the nutritional profile of food and beverage products through fiber enrichment. With a high fiber content*, inavea™ is an all-natural, organic and non-GMO Project verified dietary fiber sourced from carefully selected acacia trees and baobab.
inavea™ offers the value of high digestive tolerance for fiber enrichment and prebiotic effect in a broad scope of applications, from fortified beverages to functional bars or nutritional powders.
inavea™ is backed by scientific studies demonstrating its benefits on digestive comfort.
Beyond its sustainable commitment, inavea™ offers a reduced carbon footprint.
*minimum of 90% fiber content for inavea PURE ACACIA and minimum of 67% fiber content for inavea BAOBAB ACACIA.
Launched at the latest FIE, Nexira's naltive™ range includes flagship ingredients such as locust bean gum, tara gum, and guar specialties. These hydrocolloids, gently processed, play a pivotal role in creating and adjusting the texture of various food products, including plant-based alternatives. They are used both independently and in combinations to achieve the best results, contributing to the sensory experience in appearance and taste. In the realm of plant-based foods, texture is a significant focus, as consumers seek improved textures for meat and dairy alternatives.
Despite the rapid growth of the global plant-based market, 30% to 37% of consumers believe that these alternatives still fall short in terms of texture compared to traditional options. Taste and texture are key reasons some consumers hesitate to fully embrace plant-based alternatives, highlighting the need for ongoing innovation in this space.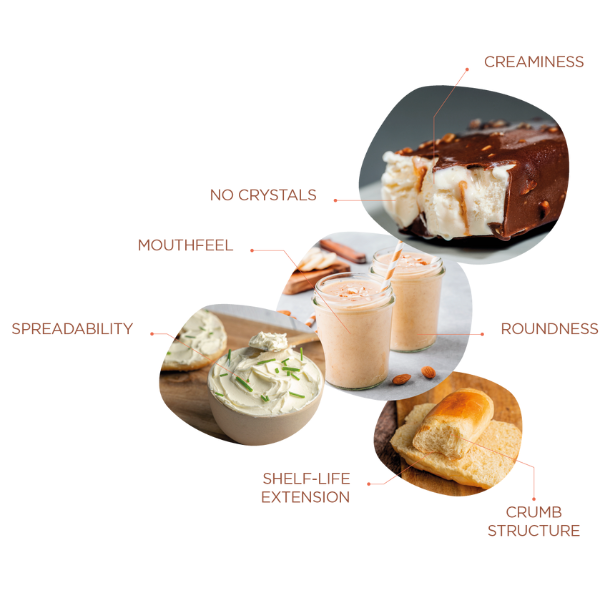 ➡️ This year, Nexira is expanding this range with new LBG-based mixes for specific applications: the R&D focus has been made on nutritional recipes and plant-based alternatives. These new mixes offer solutions to achieve a silk texture from nutritional powders to superfood blends or protein shakes, or a more pleasing mouthfeel in gluten-free baked goods.
Don't miss the opportunity to discover Nexira's innovative solutions for nutrition and texture enhancement at Food Ingredients Europe 2023. Visit Nexira's booth #3.1G102 to learn more and discuss potential partnerships with our experts.
Come on our booth to taste our delicious muffins! Their nutritional profile has been improved with the use of inavea™ PURE ACACIA, rising the fiber content and allowing the claim "Source of fiber". The texture of the raspberry filling has been improved with naltive™ LBG resulting in a soft and smooth filling, without syneresis.

Can't join us at Fi Europe 2023?
---
This communication is not intended to the final consumer. It provides scientific information for professionals only. Communications to the final consumer have to be checked according to local regulations in force, since the conditions of use are beyond our control. This statement has not been evaluated by the FDA. This product is not intended to diagnose, treat, cure, or prevent any disease.