Nexira strengthens its position as a global leader in nutraceutical ingredients with an emphasis on Weight Management
Since its foundation in 1895 by Charles Dondain, Nexira has dedicated itself to one mission: to supply & to produce natural products in a responsible way in order to improve well being. The company built its reputation as the global leader in acacia fiber and has over the years extended its expertise to encompass a diverse portfolio of ingredients derived from natural sources. Nexira offers a global expertise ranging from raw material sourcing and proprietary processing technologies to formulation support.
With an historic leadership on weight management market, Nexira introduces its 360° approach to keep addressing all consumer needs while filling the gap with innovative solutions. At SupplySide West 2023, Nexira will launch two new products for microbiome modulation and appetite control.

Nutraceutical Premium Ingredients for Enhanced Wellness
Nature is bold and a deep source of inspiration. Nexira's botanical knowledge and scientific expertise are the foundations of our Premium Ingredients range: a range of innovative, effective, quality and above all sustainable solutions dedicated to a wide array of product applications and formats: dietary supplements (tablets, capsules, gummies, sachets to dilute etc.), sports nutrition application as well as beauty from within galenic. Our range relies on:
VALUABLE ORIGIN with an intimate understanding of nature's botanical garden for reliable traceability and sustainable sourcing. Passionate about exploring the world of botanicals, Nexira is a focused partner to preserve the origins of raw materials as well as committed on delivering complete traceability from field to finish product.
UNIQUE PROCESSING: Nexira's technical and industrial expertise to convert botanicals into quality high value ingredients with a continuous focus on innovation, compliance and performance
TANGIBLE EFFECTIVENESS: our mission aims at unveiling the potential of botanical extracts to deliver innovation-driven, science-based and clinically proven natural solutions that make a difference.
Nexira at SupplySide West 2023
With an historic leadership on weight management market, Nexira introduces its 360° approach to keep addressing all consumer needs while filling the gap with innovative solutions. At SupplySide West 2023, Nexira will launch two new ingredients for nutritional supplements, as a natural contribution to boost weight management programs.
VinOgrape™ Plus, for Microbiome modulation
Through its long-term expertise in prebiotic acacia, Nexira has developed a strong knowledge on microbiome. This fascinating category offers promising opportunities for new product launches over the next years on the gut-X axis. Combining its expertise in microbiome and its unique sourcing and process on grapes, Nexira launches VinOgrape™ Plus, a natural grape extract rich in powerful antioxidant compounds (OPC and anthocyanins).
VinOgrape™ Plus has shown proven prebiotic effect by significantly modulating the gut microbiome profile after dysbiosis induction. VinOgrape™ has also significantly increased the abundance of Akkermansia muciniphila, suggesting a beneficial role in metabolic disorder.
1 FMCG Guru, 2022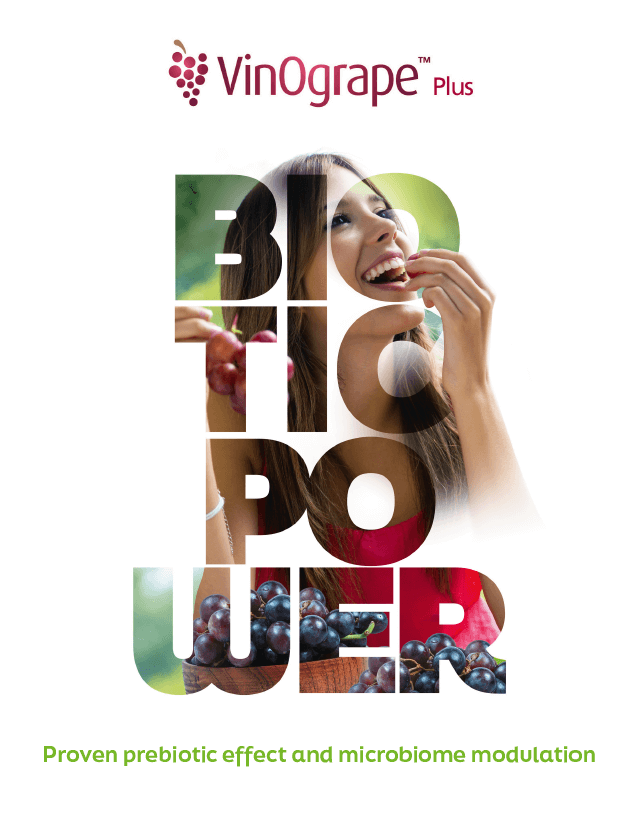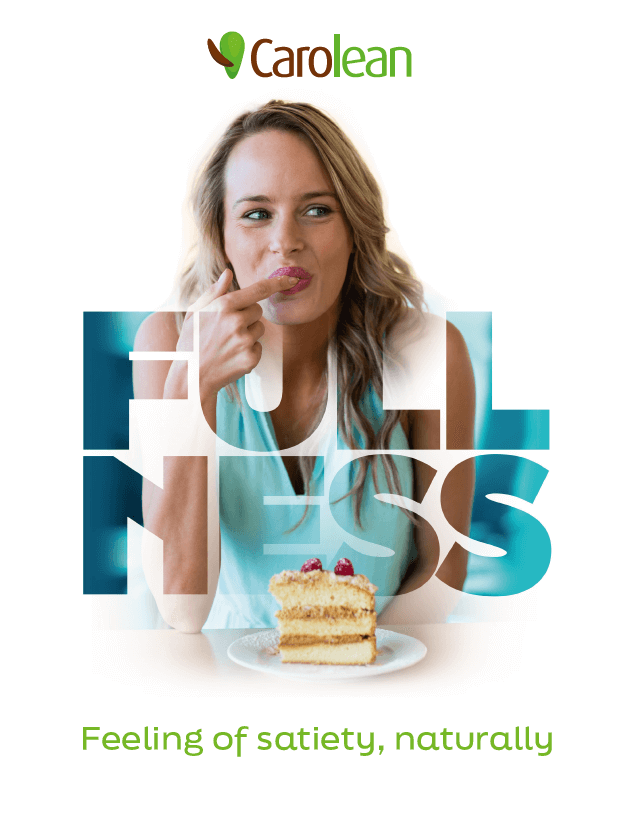 New complex, for Appetite control
Carolean™ is a proprietary patent-pending complex specifically designed for appetite control.
With over 20 years of experience and unrivalled expertise on sourcing and processing, Nexira has established a leading position with its star ingredient: Cactus on the weight management market. The recent acquisition of a Swiss footprint – expert in Carob processing – allows Nexira to add valuable resource to address satiety consumer's objectives.
Carolean™ complex is the fruit of combined R&D efforts to design an innovative solution that provides both effectiveness and convenience for appetite control.
Carolean™ is a patent-pending complex, combining carob and nopal. Synergistic efficacy has been demonstrated to show the superiority of Carolean™ complex vs single ingredients to reduce appetite and limit cravings. Simply put, each ingredient has a limited capacity of viscosity but when combined, the viscosity becomes exponential contributing to extremely positive results when ingested.
If you are unable to join us at SupplySide West, we invite you to register for our 30-minute webinar, 'Holistic Weight Management: How to Address this Shifting Market & Adapt Your Nutraceutical Offer.' Our experts will guide you through the latest trends, strategies, and opportunities in this dynamic field. Click on the picture below to register for the live session on October 10th or to gain access to the on-demand replay. Unlock the secrets to success in the ever-evolving world of weight management and nutraceuticals!

inavea™,Organic Prebiotic Acacia Fiber
Fiber comes with a health halo and is easy for consumers to understand. The health benefits of dietary fibers are linked with health benefits like digestive comfort, intestinal transit, feeling of satiety & weight control, and improvement of the intestinal flora, prebiotic, well-being from inside, blood sugar regulation, etc. Nexira has demonstrated in proprietary studies the health benefits of inavea™ PURE ACACIA, its acacia fiber.
Our new proprietary clinical study has confirmed that inavea™ PURE ACACIA consumption has beneficial physiological effects on human health by attenuation of post-prandial blood glucose levels.
#WeAreAcacia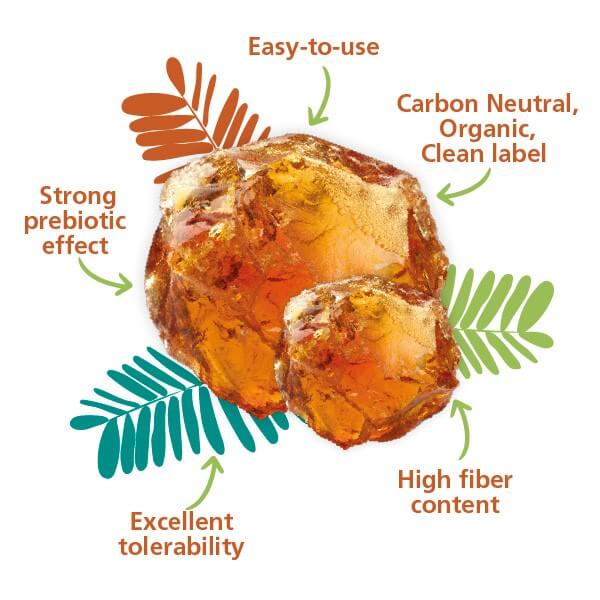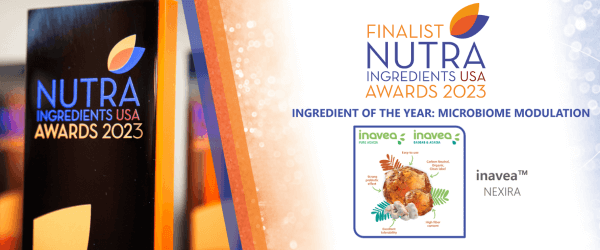 POW(D)ER From Mother Nature
In the expanding nutrition market, perception is key: consumers want to discover new products that contain appealing clean ingredients with powerful benefits known to fuel vitality, health, and well-being. Our minimally processed ingredients are close to nature, and to the raw materials from which they are sourced. They add even more value by enabling the creation of clean-labelled products that have gone from a trend to a "must-have" among health-conscious consumers.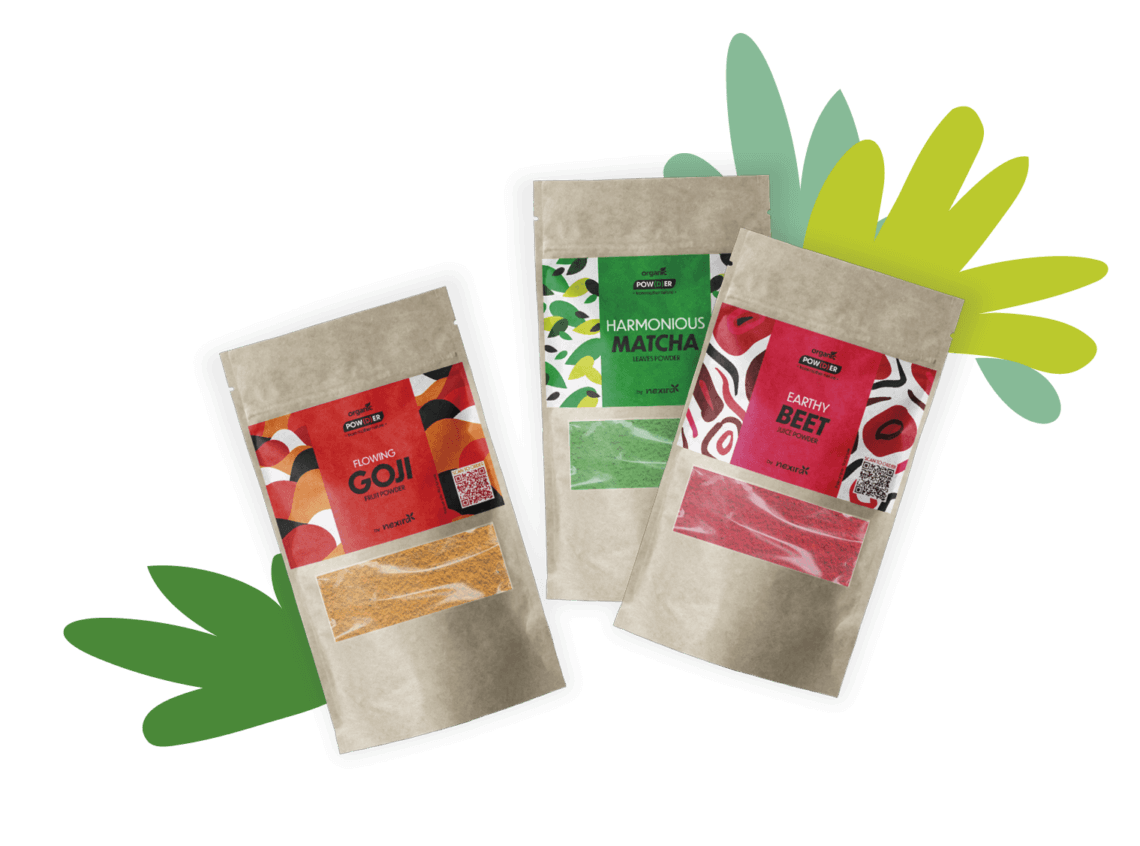 The POW(D)ER range of dynamic ingredients inspires the imagination when it comes to creating attractive foods and beverages. From the rich, vibrant colors and textures of the powders to the distinctive tastes, each of these beneficial ingredients evokes a force of nature, whether used individually or in combination with others.
Come and taste our delicious Green smoothie: the Power of Balance !
October 25, from 11am to 2pm, booth #5825
A green alkalizing recipe with Alfalfa, Matcha and Lemon as cleanser, detoxifier, and antioxidant ingredients.
The whole POW(D)ER range will be presented on the show: the one-stop-shop of natural, organic, and nutrient dense ingredients for a sensory and healthy journey.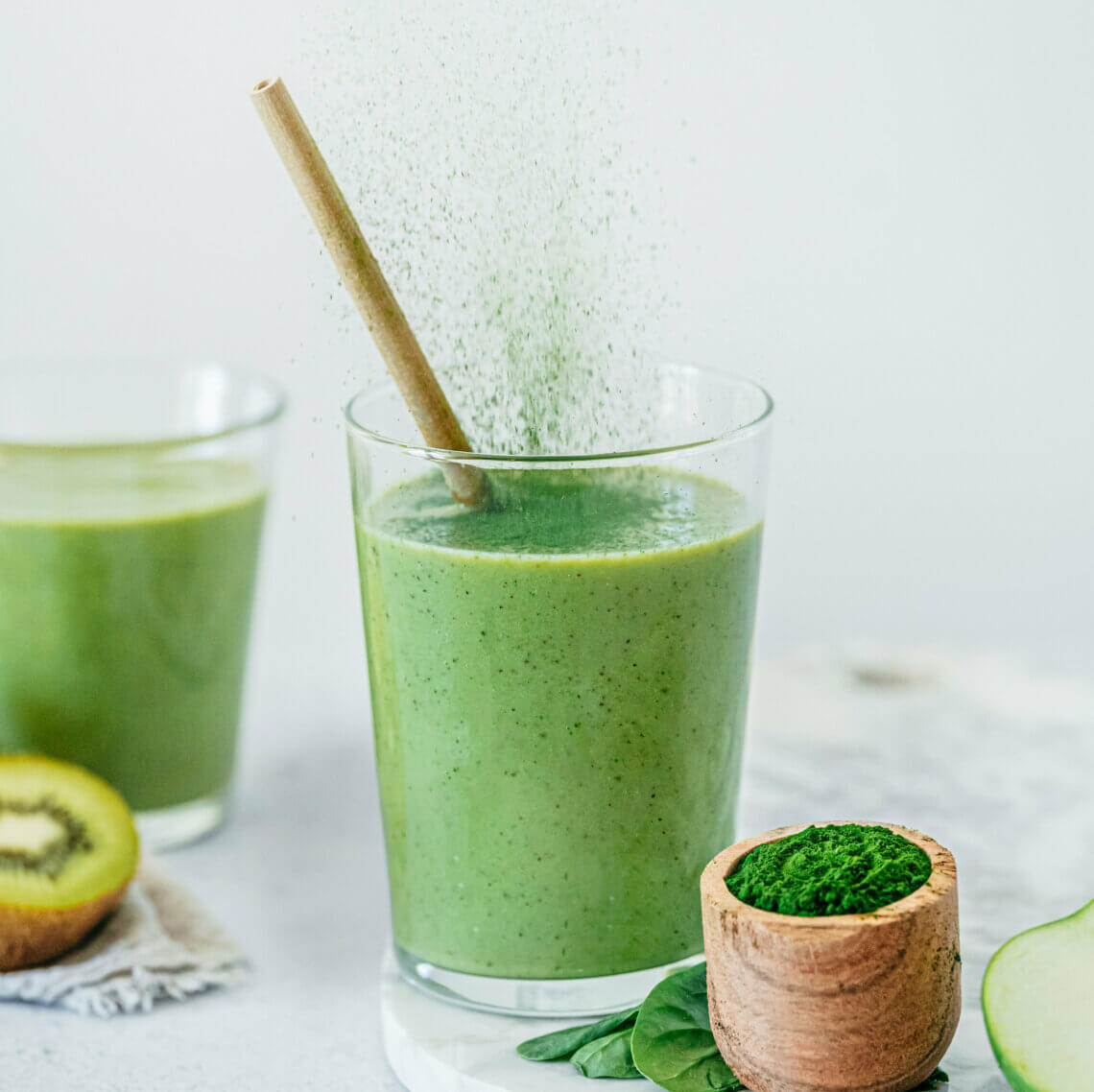 Can't join us at SupplySide West?
---
This communication is not intended to the final consumer. It provides scientific information for professionals only. Communications to the final consumer have to be checked according to local regulations in force, since the conditions of use are beyond our control. This statement has not been evaluated by the FDA. This product is not intended to diagnose, treat, cure, or prevent any disease.