Nexira Will Introduce its Holistic Approach to Weight Management and Launch Two New Products
With an historic leadership on weight management market, Nexira introduces its 360° approach to keep addressing all consumer needs while filling the gap with innovative solutions. At Vitafoods 2023, Nexira will launch two new products for microbiome modulation and appetite control.
Consumers consistently rate weight loss as top health concern, with 40% of the consumers who globally want to lose weight in 2020(1). However, the approach and the needs have changed: consumers are now willing to consider weight management through a holistic way, as part of a healthy diet and lifestyle.
At the upcoming Vitafoods, Nexira will launch two new ingredients for nutritional supplements, as a natural contribution to boost weight management programs.
VinOgrape™ Plus, FOR MICROBIOME MODULATION
Through its long-term expertise in prebiotic acacia, Nexira has developed a strong knowledge on microbiome. This fascinating category offers promising opportunities for new product launches over the next years on the gut-X axis. Combining its expertise in microbiome and its unique sourcing and process on grapes, Nexira launches VinOgrape™ Plus, a natural grape extract rich in powerful antioxidant compounds (OPC and anthocyanins). VinOgrape™ Plus has shown proven prebiotic effect by significantly modulating the gut microbiome profile after dysbiosis induction. VinOgrape™ Plus has also significantly increased the abundance of Akkermansia muciniphila, suggesting a beneficial role in metabolic disorder.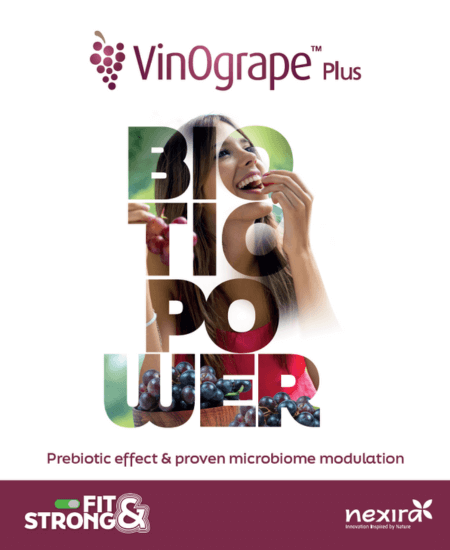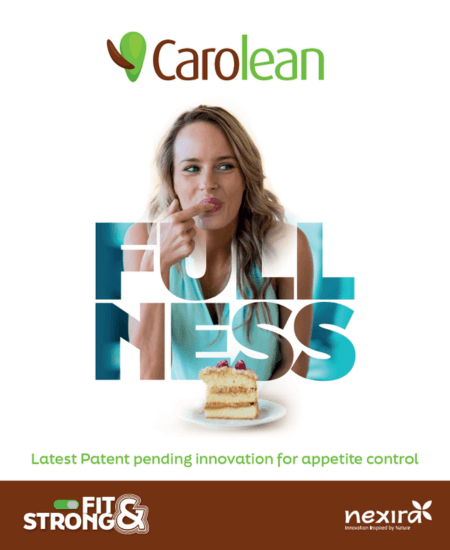 Carolean™, FOR APPETITE CONTROL
Fruit of combined R&D efforts to design an innovative solution that provides both effectiveness and convenience for appetite control, Carolean™ is a proprietary patent-pending complex combining among others our recently acquired Carob and historic ingredient Nopal.
A new complex which has demonstrated a clear ability to reduce appetite and limit cravings and has shown better results compared to market standards.
To know more on the formulation and efficacy, meet at our booth #F94!
Join us booth F94!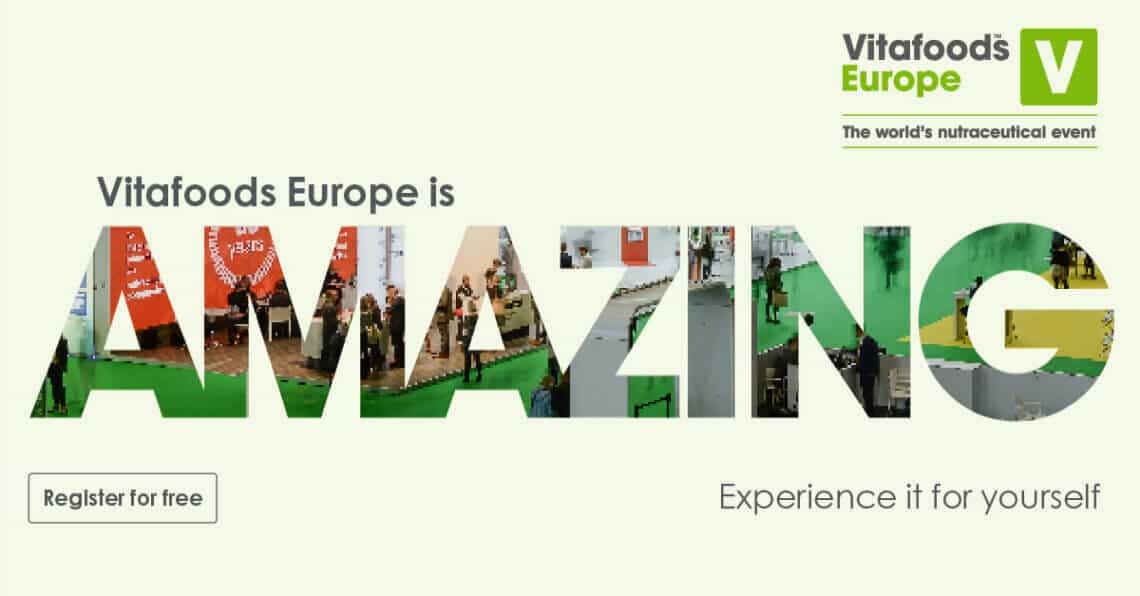 Need more information?
---
1 FMCG Guru, 2022
This communication is not intended to the final consumer. It provides scientific information for professionals only. Communications to the final consumer have to be checked according to local regulations in force, since the conditions of use are beyond our control. This statement has not been evaluated by the FDA. This product is not intended to diagnose, treat, cure, or prevent any disease.