With more than 125 years of experience in raw materials sourcing, Nexira offers premium plant-based locust bean gum solutions specifically designed for the successful development of innovative formulas to fulfill consumer expectations for sensory experiences and clean-label products.
During the last webinar sessions, our carob gum experts took you along an exploration of innovation opportunities for indulgent dairy, plant-based and jellied products with high performing texture.
In this blog post, you'll find a summary of the key points to create the perfect sensory experience with locust bean gum. The on-demand replay is also available at the end.
Naltive Locust Bean Gum: 100% Natural Texturizers for Dairy and Plant-based Applications
Several Grades for Trendy and Challenging Applications
According to Innova database, during the last 12 months, Europe was the most dynamic area with 47% of the new product launches formulated with LBG, followed by Americas with 31% and then Asia 14%.

In both regions, the most dynamic categories are ice creams & frozen desserts, processed cheeses and milk alternatives.
However, formulating appealing dairy and plant-based products with good taste, desirable and indulgent texture, and a stable shelf-life can get challenging.
naltive locust bean gum range includes different grades, enabling us to provide solutions for plenty of traditional and plant-based applications: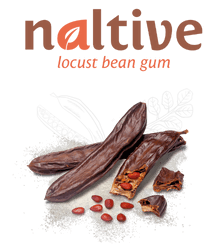 Premium grades: two extra high grades with advanced functionalities
Standard grades: several grades with different levels of viscosity
Want to learn more?
Watch our on on-demand replay ⤵️
Naltive Locust Bean Gum Main Advantages in Dairy and Non-Dairy Applications
Minimally processed, naltive locust bean gum is best-in-class as compared to regular LBG. The large range provides specific technical benefits for enhanced sensory experience benefits.
During our last webinars addressing the most dynamic regions using carob gum, our LBG experts covered the main problematics when formulating plant-based drinks, processed cheeses and ice creams & frozen desserts.
Register to watch the webinar replay:
Whether you have a technical issue in your product development, a specific question, or any other request regarding our naltive locust bean gum line, we are here to help.
Feel free to contact us at any time!
In Ice creams & frozen yogurts: naltive locust bean gum prevents the growth of crystals in dairy and dairy-free ice creams & frozen desserts resulting in a creamy mouthfeel with a uniform and pleasant meltdown.
naltive locust bean gum improves viscosity and brings roundness and creaminess to plant-based drinks, thus avoiding the watery texture and enhancing the palatability.
naltive locust bean gum protects the protein matrix to achieve the smoothest texture in dairy and dairy-free applications like spreadable cheeses, thus avoiding the sandy texture.
Additionally, naltive locust bean gum can be used in combination with other hydrocolloids to adjust the texture and help reduce syneresis phenomena in challenging applications such as cheese sticks, jellies or puddings, thus ensuring the perfect gel and pleasant texture.
Naltive Locust Bean Gum – Webinar FAQ
We received many relevant questions during these online events, and we wanted to share the most frequent in a naltive locust bean gum FAQ:
Naltive™, a Wide Portfolio for Plenty of Applications
The naltive™ line offers three types of hydrocolloids with locust bean gum being its flagship ingredient, tara gum and guar specialties. References are processed in Nexira's factory in Switzerland with the highest quality standards:
naltive locust bean gum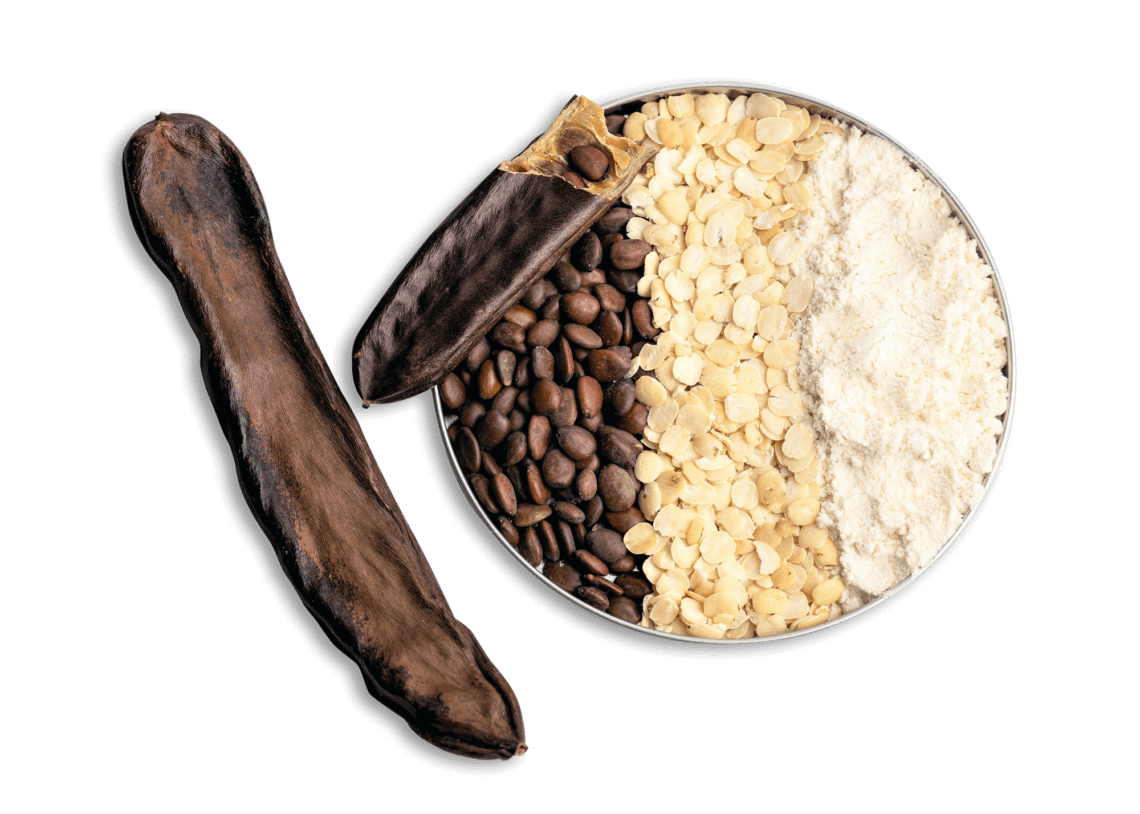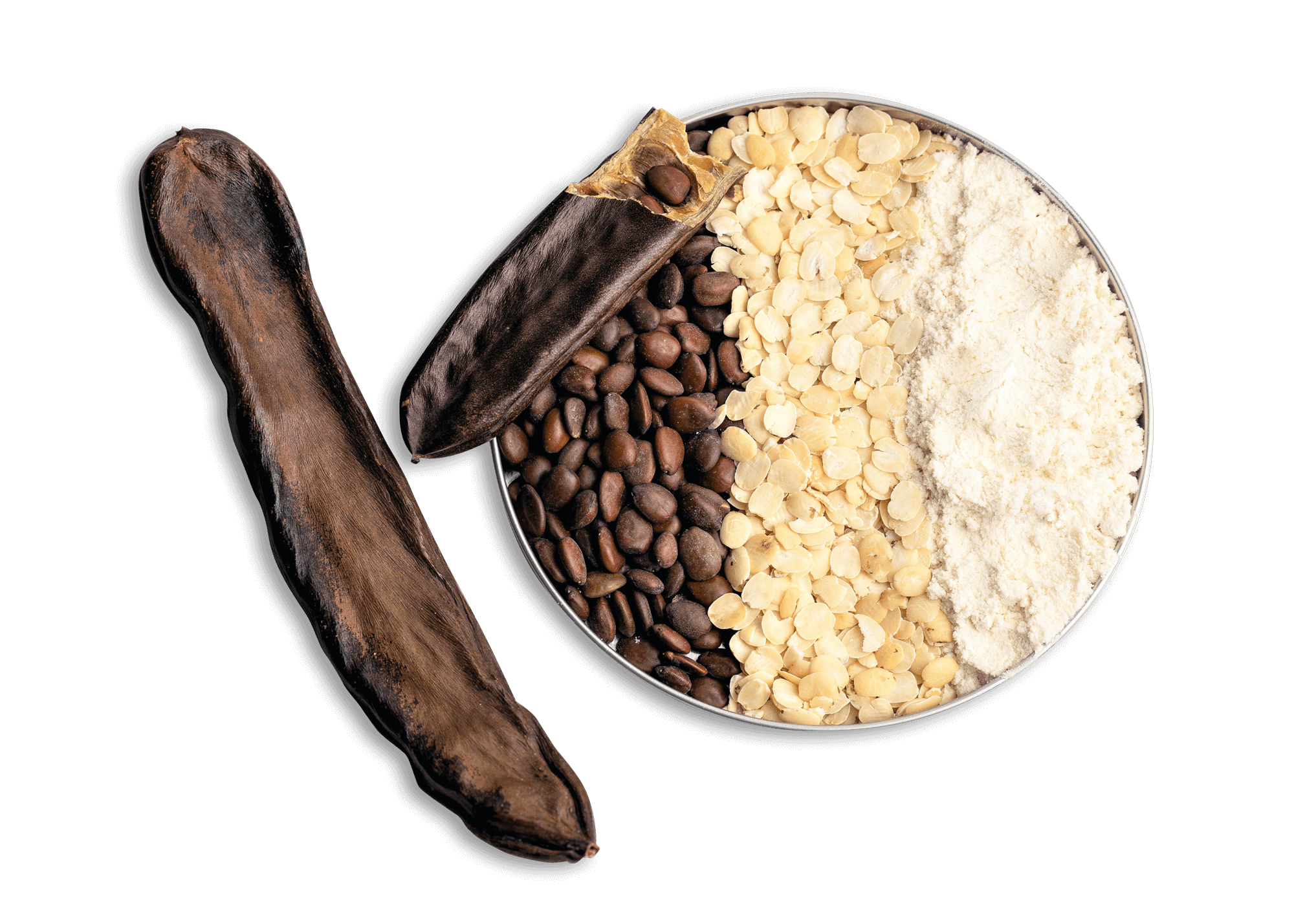 Using only purely natural and physical processes, minimally processed, the large naltive locust bean gum range is best-in-class as it provides specific technical benefits and multi-sensory experience in various challenging applications. The locust bean gum line is a completely new range of six references. Combining customers' technical feedbacks with market research on consumers' expectations was the starting point. The new line has been designed to fit manufacturers' industrial needs and to fulfill consumer expectations for sensory experiences, clean-label, and organic plant-based foods and beverages. We have the solution to add roundness, creaminess and mouthfeel for alt-dairy drinks, ice-cream and spreadable cheese formulated with dairy or plant-based.
naltive guar gum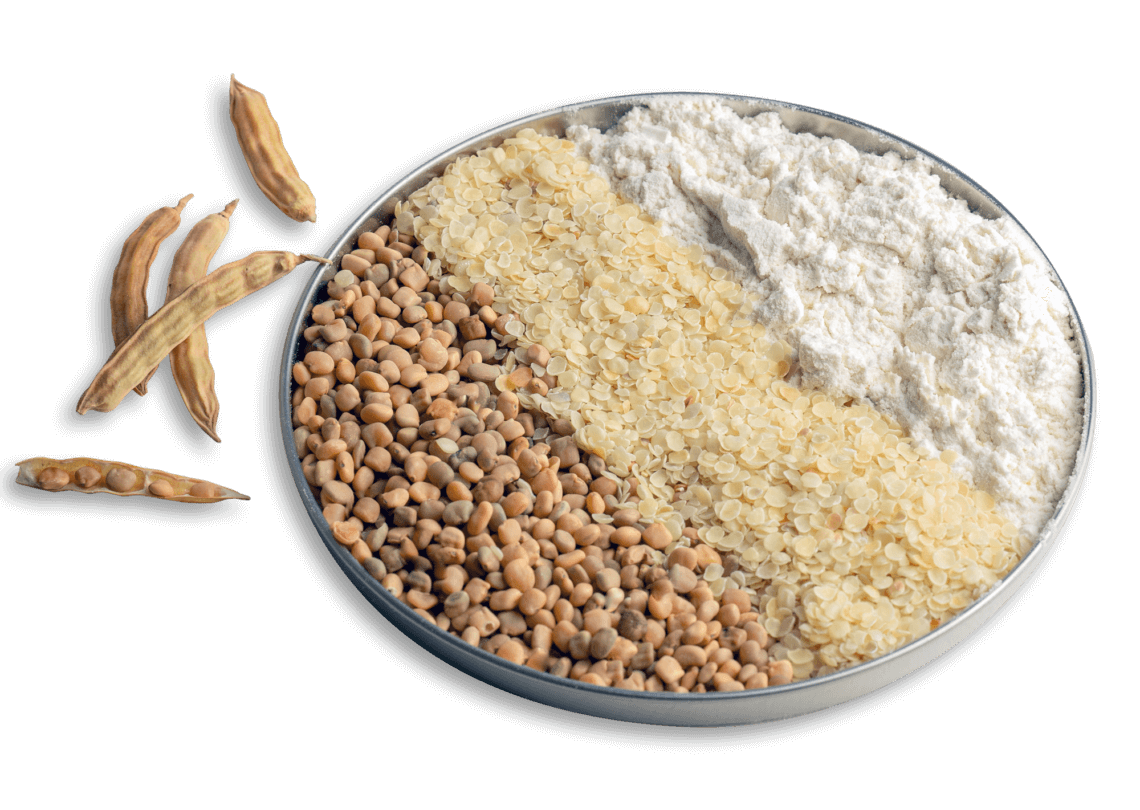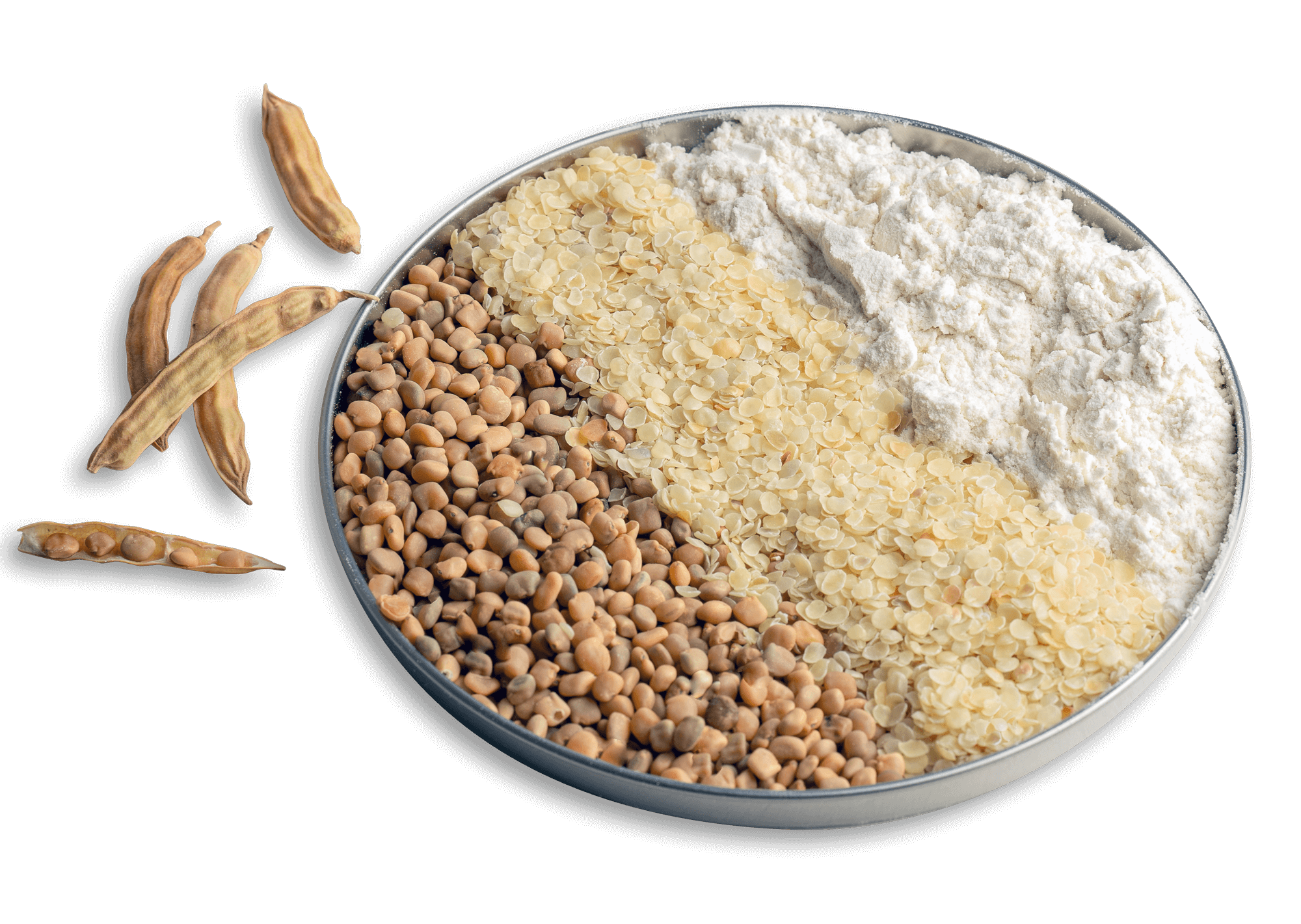 Nexira developed a complete range of clean label guar gum specialties with specific and unique functionalities:
A range of premium depolymerized grades that provides high syneresis control and texture enhancement with limited slimy effect. Ideal for cold applications & suitable for frozen products. The range offers different viscosity to fit the requested textures.
A range of highly purified grades with a very neutral taste that helps to improve the texture of sauces, ice cream, baked goods, dairy products, and alternative dairy.
naltive tara gum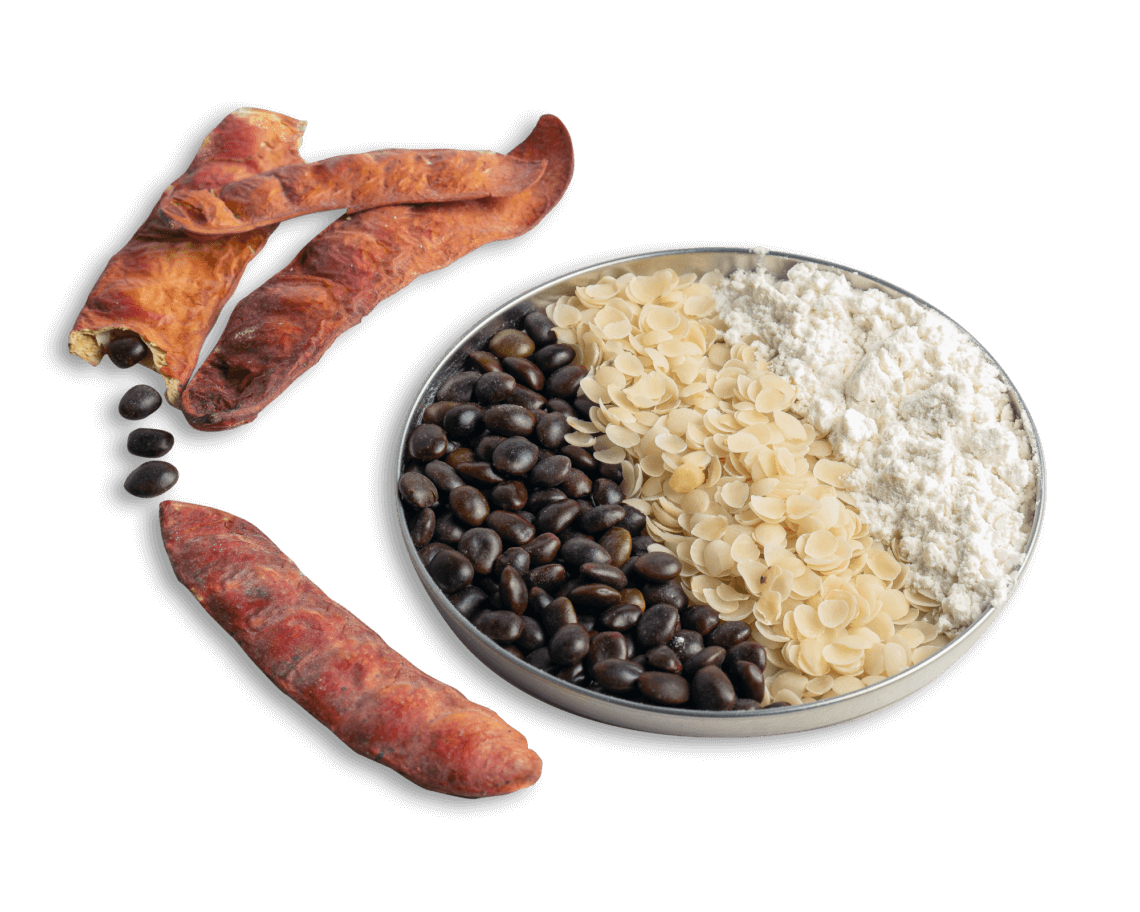 Nexira developed the naltive tara gum range:
naltive tara premium Syn: a viscosity-reduced tara, suitable for cold processes. Made in our own factory, using our proprietary process, naltive tara premium Syn offers a double water-binding capacity and thus provides better control to prevent syneresis without impacting the texture.
naltive tara provides thickness and mouthfeel for many food applications. Specifically in ice cream, naltive tara prevents the growth of ice crystals, improves resistance to heat-shock, and provides a smooth meltdown.
NEW VIDEO: Create the perfect sensory experience with natural & efficient texturizers.
Need assistance, more information or samples?
---
*This communication is not intended to the final consumer.