New Innovative Proprietary Study for Nutricosmetics
The NutriBeauty range by Nexira offers natural, organic and clean label solutions that cover 3 main categories: GLOW & BEAUTY, YOUTH & PREVENTION and HAIR & NAILS CARE.
In 2022, Nexira is going one step further with its new study: IN-TEST-PASS; an INNOVATIVE methodology for nutricosmetics powered by Nexira and translating for the FIRST-TIME the benefits of bioavailable compounds for the modulation of gene expression in the skin.
Nutricosmetics, a Growing Category
Beauty-from-within supplements are experiencing significant growth, with an average annual growth of +60% in supplement launches with a skin health claim (Global, CAGR 2017-2021). Consumers increasingly recognize how nutrition can contribute to healthy skin, hair and nails.
According to Innova:
Between 2018 and 2021, the launch of food supplements for skin care (anti-aging, hydration, skin problems, skin lightening, etc.), hair and/or nails was multiplied by 3.
In Europe and Latin America, 1 out of 5 oral supplement launches supported a skin claim.
Europe accounted for 1/3 of sales launches for skin, hair and/or nail care.
INNOVATIVE Methodology for Nutricosmetics Powered by Nexira
Nutrigenomics studies the impact of orally ingested ingredients on gene expression.
Gene expression is traditionally evaluated in cosmetics to support the benefits of topical ingredients on the skin.
Nexira is pioneering the development of a specific methodology combining the assessment of gene expression within a model that mimics bioavailability of oral ingredients: this is the Nutrigenomics for skin.
IN-TEST-PASS Protocol
The present study is part of a project aiming at evaluating the effects of nutricosmetics on skin structure and function. In vivo, these active ingredients are absorbed and metabolized through the intestinal barrier before being delivered to the skin by blood. In order to mimic, in vitro, the intestine absorption of active ingredients, a reconstructed intestinal epithelium was made.
In this second step of this project, the aim was to evaluate the effects of 3 nutricosmetics ingredients on the full genome expression profile of ex vivo human skin.
Edible components must pass through the intestinal cell barrier before entering the human skin explant which contains all the skin cells (ex vivo).
Comprehensive transcriptomic measurement of more than 49,000 gene expressions.
Clustering genes into biological processes to determine benefits on the skin.
Identification of Beneficial Activities
The three ingredients showed amazing results:
HEPURE – Clean & Care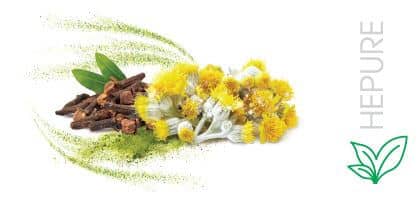 Activates the expression of genes for detoxification enzymes in skin. These enzymes are true bodyguards: they offer strong skin protection against pollution, cigarette smoke, and UV aging, while providing antioxidant protection for the skin.
Hepure, the new synergistic formulation of immortelle and clove, helps maintain glowing skin structure.
HIBISCUS – Skin Structure Improvement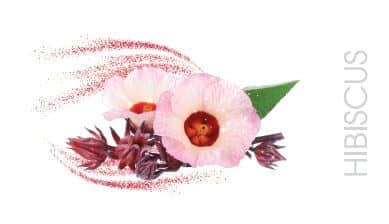 Activates the expression of genes for components of skin barrier function involved in the reinforcement of the skin barrier function and the promotion of hydration.
Nexira's sensorial Hibiscus extract helps to improve skin tonicity and firmness.
OLI-OLA™ – Orange Peel Skin & Youth Activation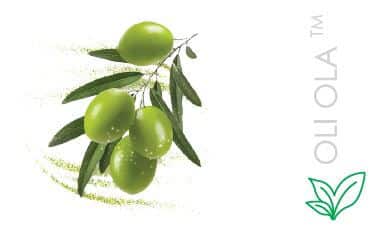 Activates the expression of genes for antioxidant skin protection. These genes contribute to reduce the effects of aging on the skin.
The transcriptomic measurement of Oli-Ola™ also showed a modulation of gene expression: activation for lipid consumption and inhibition for lipidic accumulation in skin contributing to limit the appearance of orange-peel skin (cellulite).
Oli-Ola™ helps to reduce premature signs of skin aging and contributes to promote tighter, smoother skin.

Transparency for Ethical and Sustainable Consumption
The key objective of Nexira is developing products to meet consumer demands in the strict respect of nature and local communities.
In recent years, there has been an increasing demand in the market for simply formulated, minimally processed natural products. Nexira invests daily in preserving nature, through a wide range of certified organic, vegan and Non-GMO Project Verified ingredients. Our extraction methods are respectful of the environment.
Consumers have shown a growing enthusiasm for ethical and sustainable consumption.
Nexira is strongly committed to responsible sourcing and flawless traceability. For example, Cactinea™ (Prickly Pear Cactus Fruit) is the result of a long-standing partnership with Tunisian farmers. This exclusive relationship guarantees certified origin, a reliable supply chain and superior quality. Ascophyllum is harvested in Brittany, France, preserving the natural marine resources. It is then gently processed in France.
New Nexira Beauty "Prescription"
92% of the world's population lives in an environment that is too polluted according to the WHO.
It has now been proven, pollution plays a major role in premature skin aging. If age and genetics are obviously involved in the process of oxidation of our cells, the environment nevertheless remains the main cause. Dust, cigarette smoke… our skin is constantly attacked by many environmental factors.
A veritable protective barrier, the skin protects us daily from external aggressions. However, its role as a shield is constantly undermined by the free radicals emitted by pollution and UV rays. These radicals will over time damage the skin barrier and lead to premature aging. 1
Combine HEPURE & VinOseed for a deep detox and a glowing and luminous skin.
Hepure has an hepatoprotective effect and activates the detoxifying pathway. By supporting the liver, Hepure helps to the good function of the skin. The IN-TEST-PASS transcriptomic measurement of Hepure also showed an activation of gene expression for detoxification enzymes in skin, offering a strong skin protection against pollution, cigarette smoke, and UV aging, while providing antioxidant protection for the skin. VinOseed™ grape seed extracts offer a high content of phenolic compounds. VinOseed™ guarantees a superior quality extract rich in OPC (Oligomeric Proanthocyanidins), with powerful antioxidants. VinOseed™ thus allows the skin to battle the free radicals (ID 4721).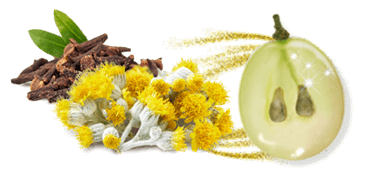 Need more information? Samples?
Get in touch with us!

---
*Guillemet et al. 2022, Furger et al. 2022.
1 https://www.ncbi.nlm.nih.gov/pmc/articles/PMC7838324/
This communication is not intended to the final consumer. It provides scientific information for professionals only. Communications to the final consumer have to be checked according to local regulations in force, since the conditions of use are beyond our control. This statement has not been evaluated by the FDA. This product is not intended to diagnose, treat, cure, or prevent any disease.