Growing Interest in Botanical Extracts
Botanical extracts can be derived from a variety of plants, including spices and herbs, fruits, berries, flowers, roots, leaves etc. They are concentrated in compounds, which are isolated and extracted through a variety of methods, including gentle process like water extraction but also solvent extraction, and others.
Increasing health and wellness trend with the growing demand for healthier food products, increasing awareness regarding the benefits of natural products over synthetic products and the rising demand for transparency in sourcing and labelling are some of the major factors driving the botanical extracts market. Furthermore, the emergence of new application areas such as functional beverages in accordance with the evolution of consumers needs open doors for new product development opportunities.
Botanical Market Overview
The global botanical extracts sector is driven by growing consumer interest and belief in the power of natural extracts and herbal remedies to promote health and wellness. Boosted by the pandemic's impact, some of the most sought-after botanicals respond to an increased interest in immunity, stress and sleep management, vitality, and cognitive function.
The increase in demand for functional food & beverage and the emergence of new applications with changing consumption trends also provide manufacturers with great opportunities to address consumers' needs. Botanical extracts can be found in a growing number of product launches across all major segments: in beverage applications, dairy products, baked good or snacks, sauces… and even in plant-based alternatives such as dairy or meat substitutes in which they give sensory appealing characteristics and naturalness transparency in terms of product labelling.
According to Innova Market Insights, 41% of all food and beverage launches tracked with botanicals in the product name, description, or claims, are launched in Europe (2017 – 2020). The global food botanicals market is expected to generate around $1,489 billion by 2025, growing at a CAGR of around 3.2% between 2019 and 2025 (Zion Market research).
Moreover, growth of botanical inclusion is observed in Europe and Australia with an average annual growth for new F&B launches, including supplements tracked with botanicals of +14% in Europe and +21% in Australia (Source Innova Database, Global, CAGR 2016-2020).
Fastest Growing Categories
The Rising Demand for Healthier Beverages
Botanical beverages—including both alcoholic and non-alcoholic beverages—are on the rise, especially functional beverages considered as healthier, cleaner, and more natural. They highlight "better-for-you" ingredients considered to be beneficial for health and well-being thanks to their high nutritional content. Beverages including botanicals within their formulations, such as infused or flavored water, are appealing to consumers preference for less sugar content and more authentic and natural options.
Botanical extracts are commonly used as aromatic flavor to add a refreshing and natural taste to formulations. Directly derived from plants, usually from the leaves, fruits, or flowers, they bring an authentic taste to beverages.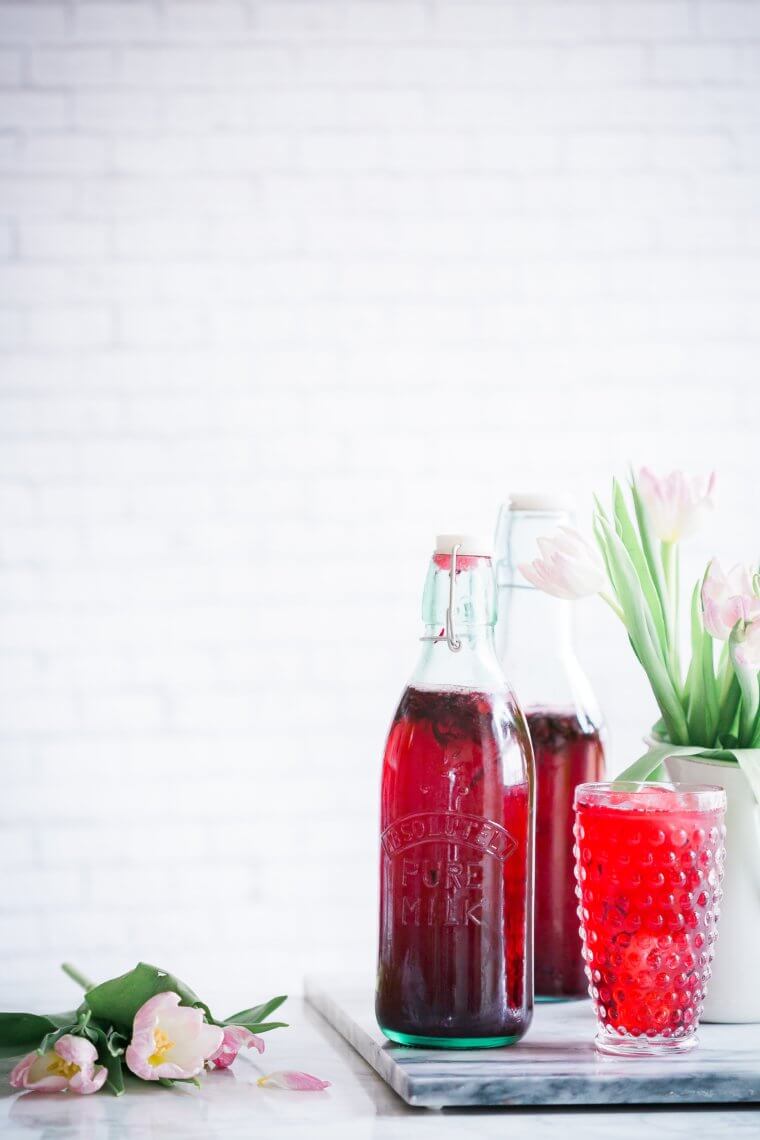 Meeting functional drinks needs, botanical extracts inherently deliver key nutrients such as: fiber, antioxidants, vitamins, and minerals that can boost energy, promote relaxation, or uplift general well-being. They can also support targeted, personalized benefits like improving gut health, enhancing immunity, weight management or heightening beauty.
In addition to their flavor, trendy image and health benefits, consumers are more than ever conscientious about making responsible, ethical, sustainable food choices with minimal environmental impacts. Botanical extracts appeal to these evolving consumers expectations regarding the importance of naturalness.
Discover our Top functional ingredients to fortify your beverages!
The Increase Demand For Botanical Based Food Supplements
The second fastest-growing global category tracked with botanical ingredients is the supplements category.
Herbal medicine is ageless. The ancient Egyptians used many plants in their food but also for medicinal use. From fruits to vegetables and cereals, our diet is full of plants essential to provide the body with vitamins, minerals, trace elements and fibers.
Today, we find these plant extracts at the base of food supplement formulas. Fresh or dry, processed into powder to preserve the plant matrix or used as an alcoholic extract, alone or combined with other ingredients, all combinations are possible to take advantage of the benefits and all the active ingredients of plants.
According to the World Health Organization, 75% of the world's population uses herbs for basic healthcare needs. Consumers are not only sensitive to the notion of naturalness, but they are also curious about the geographical and historical origin, associated with ancestral use in traditional medicines. Moreover, bringing consumers knowledge about where their ingredients come from taps into Innova Market Insights 'top trend for 2021:" Transparency Triumphs. "
Nexira's Must Have Botanicals For Business Opportunities
Nature is as the root of our innovation and excellence. Nexira combines global sourcing to extensive R&D to provide active ingredients unique on the market with ancestral and traditional health benefits concentrated.
Nexira's Top Selection
Our recent poll shared on LinkedIn highlighted three main targeted benefits sought-after by our audience: Immunity (26%), Sleep & stress management (26%) and Energy (25%).
Botanicals are a traditional and at the same time a trendy category with a lot of scientific evidence, especially when it comes to claims related to immune function. Acerola is a naturally occurring source of vitamin C. There is 40 to 100 times more vitamin C in a glass of acerola juice than in a glass of orange juice. This superfruit is a key ingredient to consider when developing products for the immunity area.
For energy, one of Nexira' s bestseller is the guarana extract. Guarana is a climbing liana with small red fruits found wild in the Amazon rain forest. It was traditionally consumed for its particularly revitalizing properties due to its high caffeine content. Scientific work showed that the consumption of guarana is very interesting for supporting endurance and weight loss programs.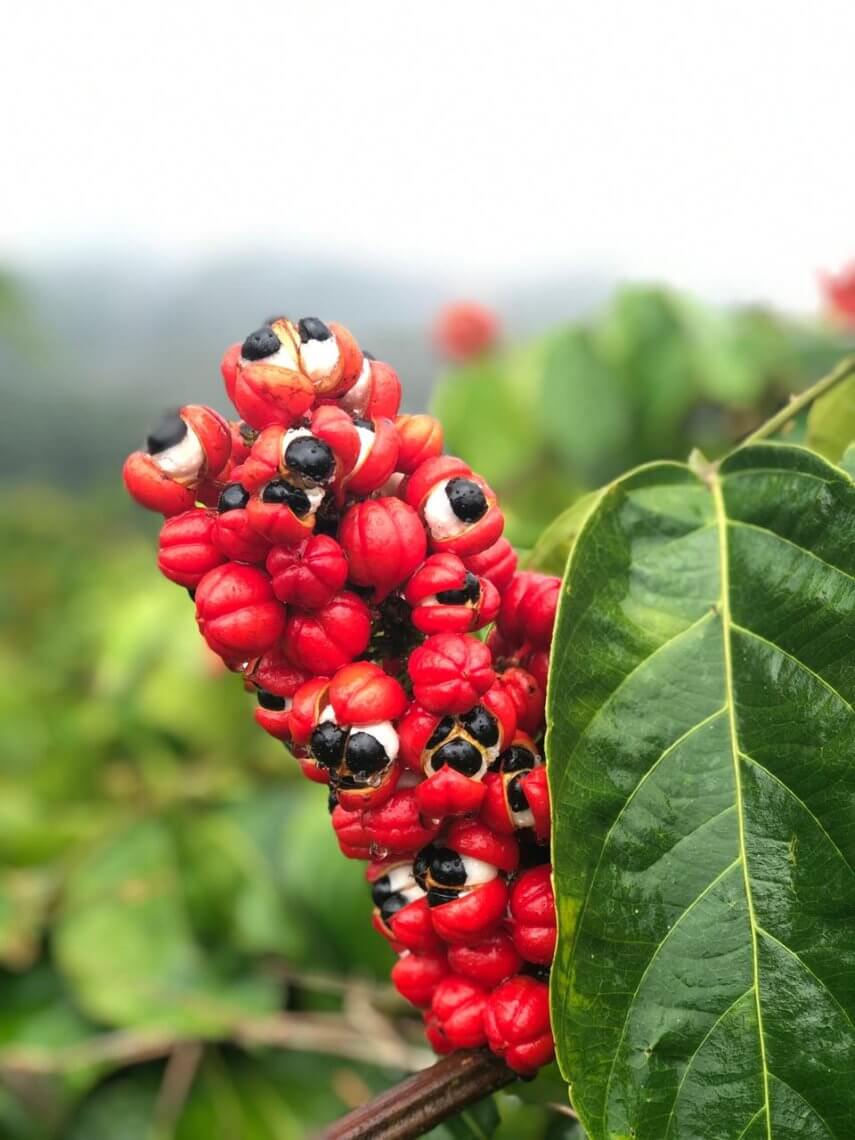 Along with its compelling origin stories, ginseng extract can offer nootropic and adaptogen qualities, helping consumers to enhance cognition and stress resilience.
Nexira's High-Quality Botanical Extracts
Nexira offers a global expertise ranging from raw material sourcing and proprietary processing technologies to formulation support. With 4 manufacturing plants in France, Nexira provides an extensive extraction, purifying and spray- drying capacity with high quality and organic certifications.
Nexira's enduring success is built upon both a history of deep commitment to sustainable values and on strong bonds with suppliers and customers alike. Our Technical Customer Assistance address your specific needs while our Scientific and Regulatory department support brings you innovation and business continuity.
We are helping our customers to create future-oriented market products. Explore our full portfolio of botanical extracts in our new product e-catalog!