Acacia, A Natural Alternative for Clean Label Options in the Food and Beverage Industry
Many people consider "diet" to be just another four-letter word and have abandoned the concept of strict eating regimens; they have replaced those diet trends with an overall healthy lifestyle fueled by clean eating, which is more sustainable in the long run. While it isn't something new, clean label claims have been really popular over the past few years as health-conscious consumers want to know what they are putting into their bodies. According to Innova Market Insights, food with clean label claims are growing by 5% per year (2017-2022 CAGR) as 63% of consumers globally state a preference for clean labels over flexible ones.
As the global leader in Acacia, Nexira's natural ingredients are the perfect fit for clean label food and beverage products.
Trends in Clean Label
The clean label movement is closely linked with trends for natural, organic, and sustainable. Simply put, clean label food is perceived to be made with clean, natural ingredients that are easily recognized by customers. Clean label is synthetic-free and free from artificial ingredients.
The idea of clean label, which started trending several years ago, has grown to become an industry standard. Attention has shifted from simple dieting to a much stronger focus on clean eating, which is now top of mind for many consumers. According to Innova Market Insights, Europe is the region with most clean-label food launches with 46% of total launches. Most clean label food launches are sauces and seasonings with 15%, following by Bakery (14%), Snacks (12%), Dairy (12%) and ready meals & side dishes with 11% (Innova Market Insights – Global, 2017 H2/2018 H1 – 2021 H2/2022 H1).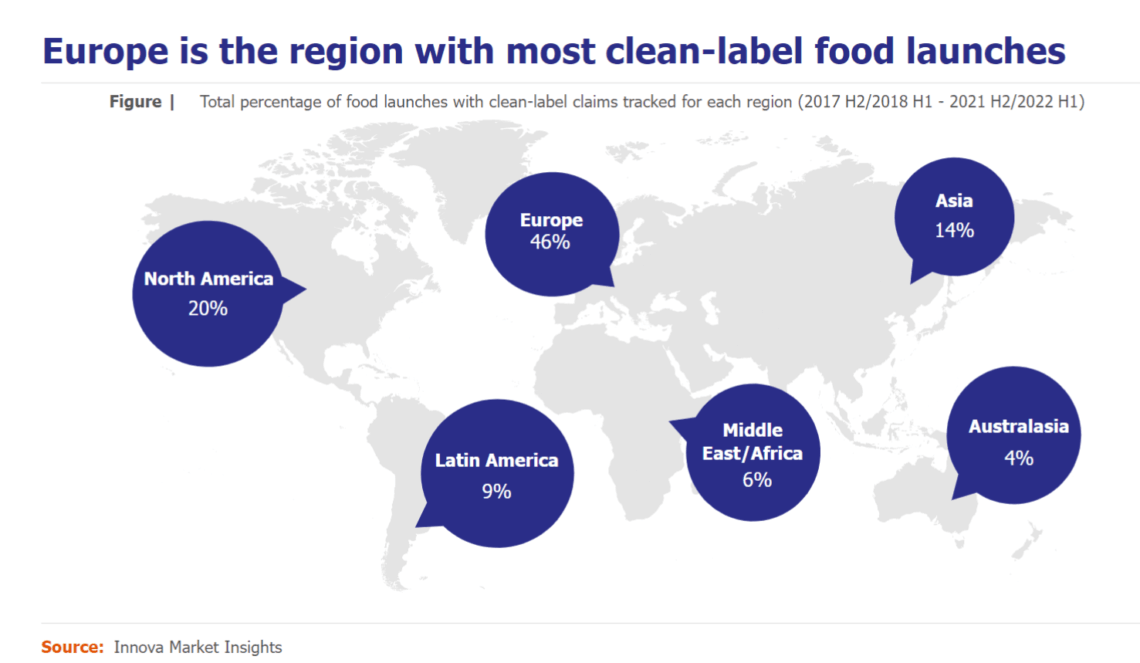 According to a Mintel research, consumers often believe heavily processed and artificial ingredients are bad for their health. 61% of consumers agree ultra-processed foods are bad for health. Clean label food does not list ingredients with negative connotations, such as artificial flavors or color, preservatives or food additives.
Few years ago, Label Insight conducted a survey, with results stating that 98% of consumers believe ingredients are an important consideration in choosing the food they buy. Naturally enough, the list of ingredients on the packaging becomes their primary focus in making a decision on whether or not to purchase the food product.
Consumer Perceptions and Expectations
Consumers expect a clean ingredient list to be two things: short and understandable.
According to the Label Insight research, 72% of millennials check the number of ingredients in any given product, in order to determine how natural it is. The shorter the list, the less processed is the food. Overall, 67% of consumers find it challenging to understand the names of ingredients. Some consumers also admitted to having concerns about hidden ingredients disguised on complex labeling (FMCG Gurus).
Food brands could build an advantage over their competition by simplifying the wording on labels.
People have different ways of defining what "healthy" food means to them. Consumers are more educated than ever and whether their opinions are scientifically sound, or somewhat debatable, it's not all completely subjective. The topic of clean label has now been around for long enough that it's possible to identify patterns among the diverse views of consumers. Based on research, they are influenced by descriptions of certain nutritional claims, with organic [45%] and natural [43%] ranking among the highest.
According to a recent report from FMCG Gurus (The Importance of Clean Label in 2023), the most important areas of clean-label products are the naturalness of ingredients and the environmental sourcing, ethics, and origins of the products. Indeed, the top 3 answers of consumers asked to define what natural food and bererages mean to them were:
65% said these were products that were free from synthetic ingredients and non-GMO;
63% said products free from artificial ingredients and additives;
57% said products that are environmentally friendly.
Additionally, the top three claims that were most influential were products that contained on packaging; "free from artificial ingredients"(67%), included 'real' ingredients (65%), and "non-GMO" (65%).
Acacia fiber, a Clean Ingredient by Nature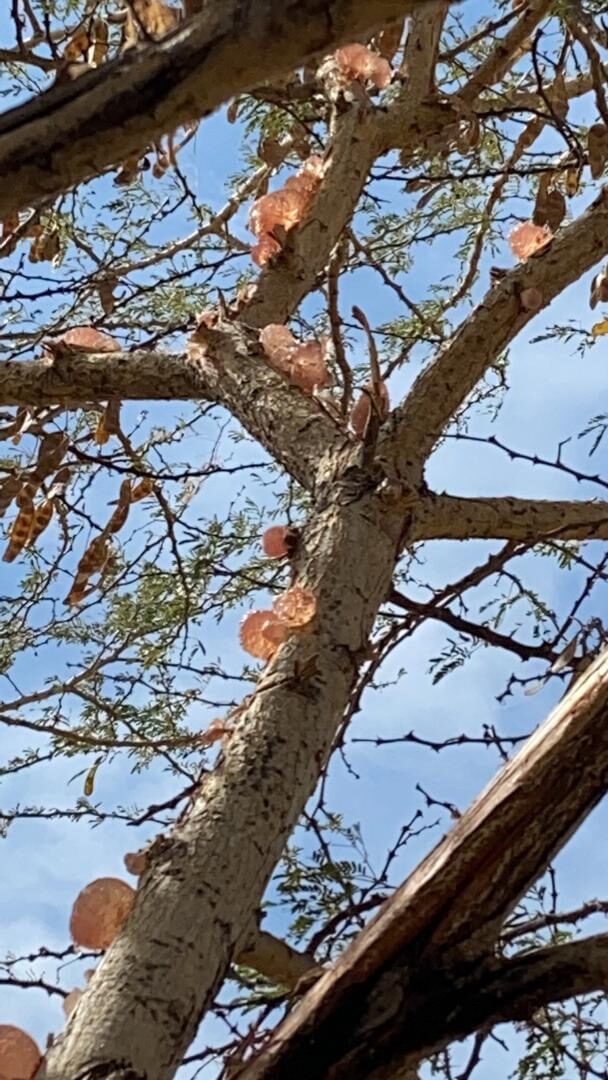 The perfect example of a clean ingredient is acacia fiber, for a number of reasons. It is minimally processed, free from artificial colors and flavors. The manufacturing steps, from raw material to ingredient, make no use of chemicals (Non-GMO), with its centuries-old process: dissolution in water, filtration, centrifugation, pasteurization, and atomization. Acacia gum is naturally fat-free, low-sugar, and low-calorie, with 1.7 calories per gram [less than ½ compared to table sugar]. Arabic gum is high in fiber*: 90% of acacia is soluble fiber* with a high degree of gastrointestinal tolerance.
75% of consumers examine ingredients to ensure that their specific dietary needs will be met. Gum acacia can meet a variety of dietary options: it can be certified organic, Kosher and Halal.
Nexira's acacia fiber is sustainably sourced. The gum is a dried exudate that comes from the stems and branches of acacia trees; to maintain the crop, and the crucial income for the local population, preservation is necessary, so no trees are cut.
Beyond providing a reliable and secure sourcing, Nexira's natural acacia ingredients are functional and versatile. From emulsions, confectioneries, nutritional bars, beverages to supplements, this 100% natural and organic ingredient can be used in a large array of everyday clean label applications thanks to all its benefits.
Acacia is Good for Consumers, Good for Brands
There's no way around it: to adapt a clean label policy, a brand needs clean ingredients.
Consumer interest is driven by a desire for transparency and increasing awareness of the healthy dietary benefits that can often be found in clean label products. Interestingly, what makes a label clean is twofold – certainly, the ingredients that are used in the product and the way that it's made, matter greatly.
The fact that acacia is sustainably sourced is an important factor for many consumers, who adhere to the principle that what is good for the environment, is good for them.
As global leader, Nexira is also committed to supply an extensive extraction, purification and spray-drying capacity with high quality products, supported by several internationally recognized certifications to satisfy our customers' needs and requirements for their formulations:
Organic (EU) and USDA Organic
NON-GMO Project Verified
FODMAP Friendly
Halal and Kosher

Acacia fiber is no longer just an ingredient food brands use for its functional properties. Consumer perceptions and needs have recently shifted considerably, and acacia blends perfectly and seamlessly with these changes. It is a natural fit for clean label food products.
Learn more about our fabulous acacia fiber, download our white paper:

Clean up your labels with our natural and functional ingredients.
---
This communication is not intended to the final consumer. It provides scientific information for professionals only. Communications to the final consumer have to be checked according to local regulations in force, since the conditions of use are beyond our control. This statement has not been evaluated by the FDA. This product is not intended to diagnose, treat, cure, or prevent any disease.