Focus on New Studies for Satiety and Microbiome Modulation
Back to normal (post-pandemic), most consumers are looking to lose weight through a holistic approach by exercising and modifying their diet. It is not only a question of appearance, but also a way to feel better and to reach a general well-being. Dietary supplements need to be deemed compromise-free from a sensory and convenience perspective. Consumers are now looking for healthy diet or positive nutrition, with supplements to boost their program.
Consumers want evidence to support health claims made on products. And 28% of global consumers say that branded health ingredients are important when shaping perceptions of value when buying health and wellness products (2023).
They also want ingredients deemed good for them and good for the earth and are asking for transparency: brand protecting the planet, ingredients real, authentic, green and clean. To learn more about the '"new" holistic Weight Management market, we invite you to watch our webinar replay, co-presented with FMCG Gurus.
Click on the picture below to access the on-demand replay: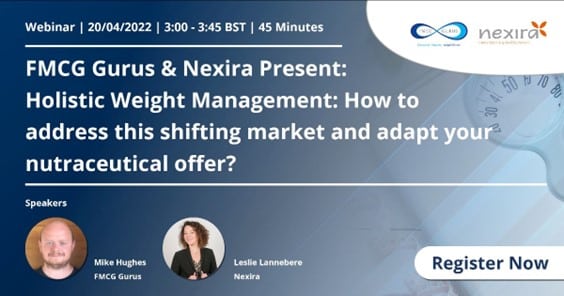 Science and Expertise for Effective Weight Loss
Historic leader on Weight Management market,Nexira introduced at Vitafoods its 360° approach to provide the right answer, the natural way –with premium nutraceutical solutions designed to address specific needs: GET FIT!
Whatever consumers need, our comprehensive range of Premium solutions addresses it with tangible and substantiated results. Nexira now offers a complete range of ingredients with different mechanisms of action, historic and innovation solutions: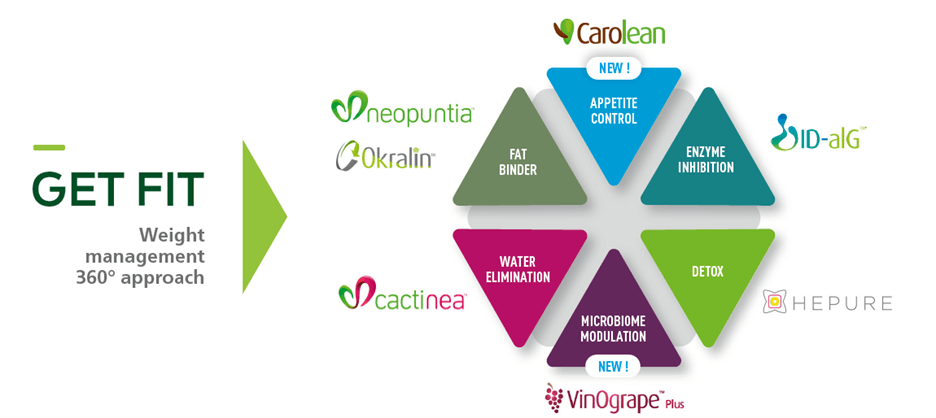 Fat Binders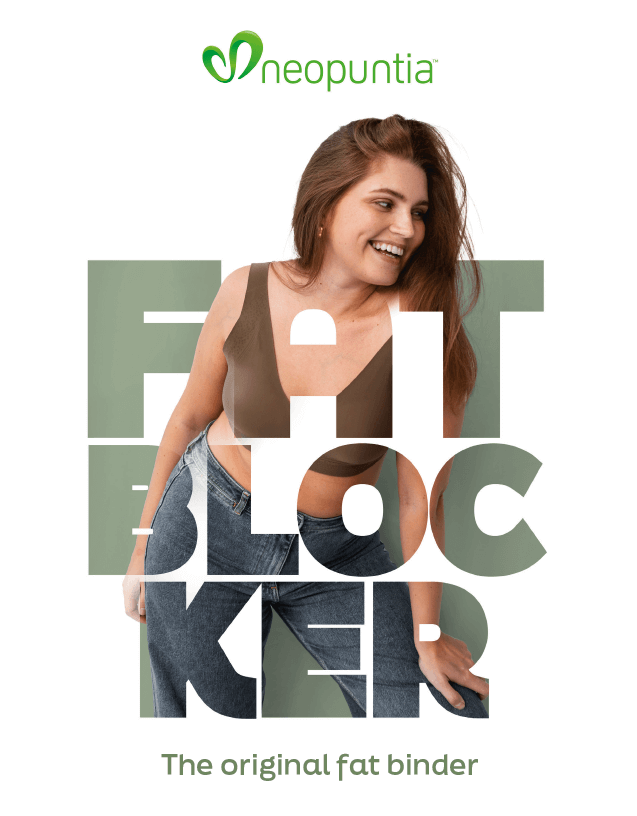 The original fat binder (patented cactus)
Neopuntia™ is a patented pure cactus powder. Neopuntia™ absorbs fat and sugars, helps fat excretion and supports healthy weight management. Weight management solutions should indeed be seen as a vector in improving a healthier metabolism and lifestyle. One of our published clinical studies shows for instance that NeopuntiaTM, consumed with a healthy diet, has positive effects on balancing blood lipid levels. NeopuntiaTM helps to increase HDL cholesterol level. 39% of women studied showed no longer Syndrome X criteria after using NeopuntiaTM. Benefits of Opuntia ficus indica cladodes on metabolic syndrome related to being overweight continue to be extensively studied, highlighting various significant results on cholesterol and glycaemia. Three interventional studies in humans demonstrated positive and significant glycaemia modulation.
The breakthrough fat binder (okra-based formulation)
Okralin™ is a proprietary formulation made from okra. Okralin™ has significant results on weight-loss and body fat mass reduction and has shown impressive improvement in body shape.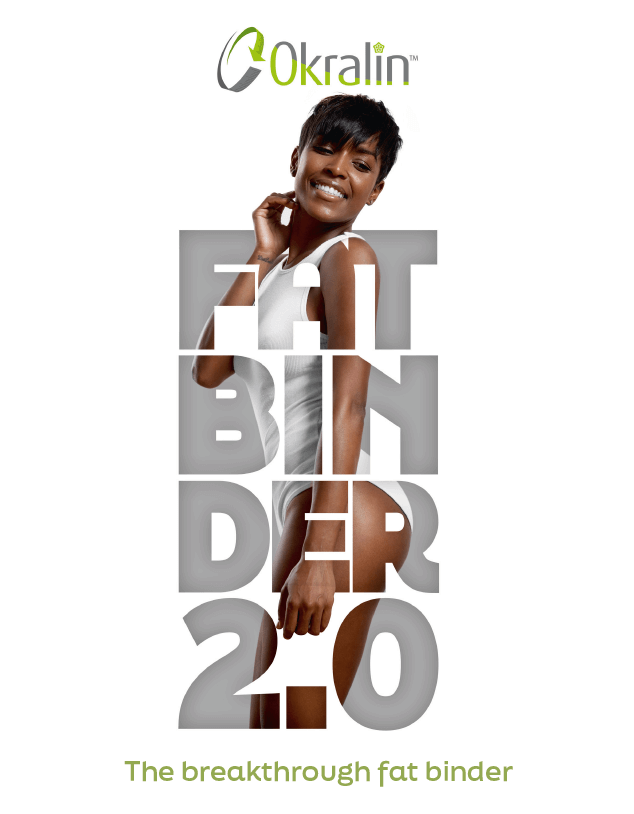 Water Elimination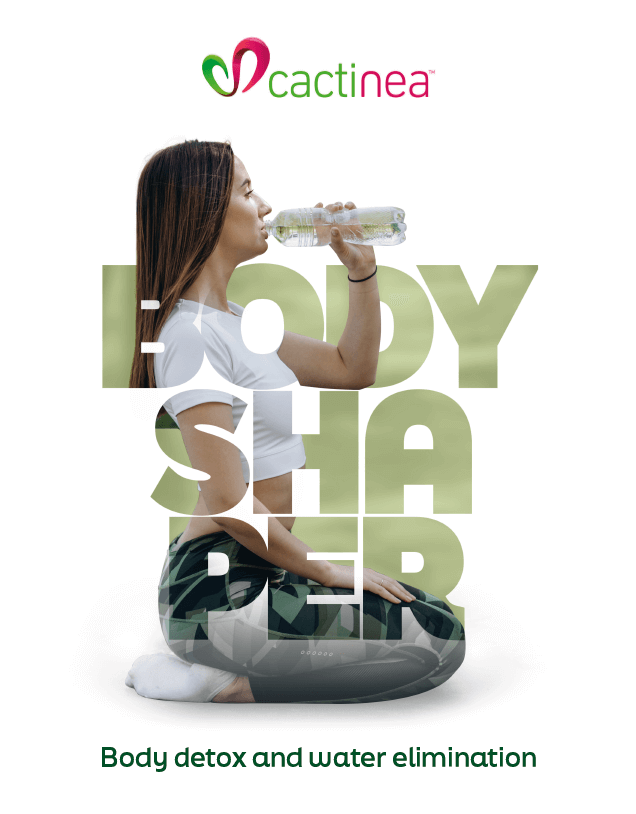 Cactinea™, The body shaper (prickly pear powder for water elimination)
Cactinea™ helps to eliminate excess water and preserves body cells from oxidative stress. Cactinea™ is effective for body slimming and beauty from within.
Enzyme Inhibition
ID-alG™, The calorie killer (brown seaweed extract for enzyme inhibition)
ID-alG™ has demonstrated significant results for body shape improvement and weight-loss.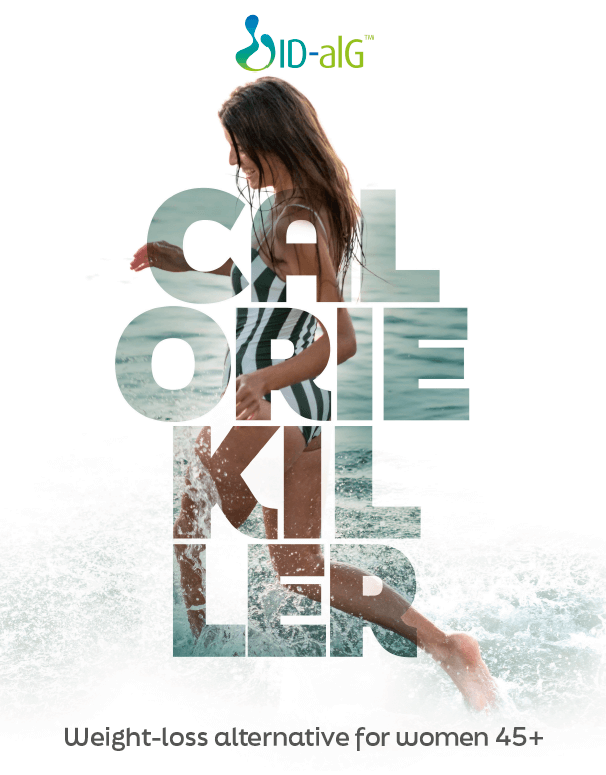 Detox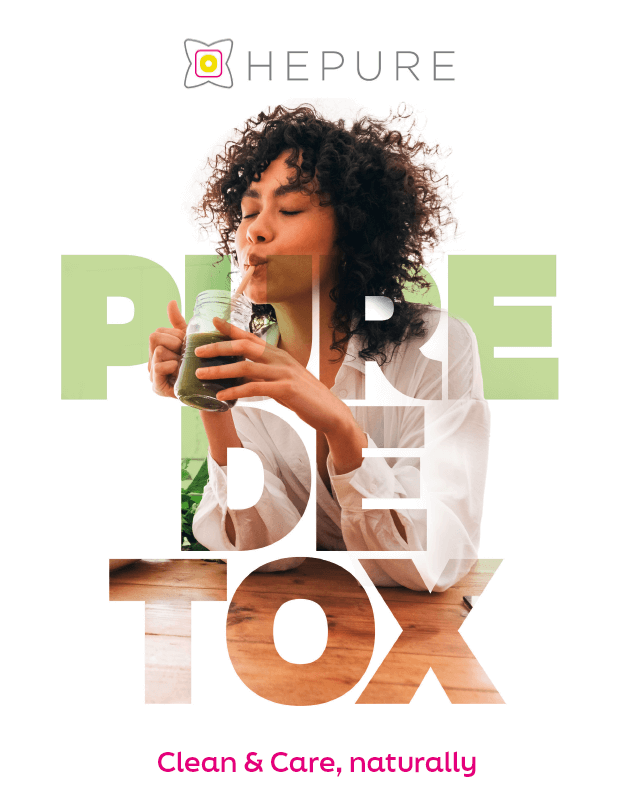 Hepure™, The pure detox (Immortelle and Clove extracts)
Proprietary combination of Immortelle & Clove extracts, Hepure™ is high in polyphenols (95%) for both antioxidant activity as well as recognized detoxification properties.
New Launches: Focus on New Studies for Satiety and Microbiome Modulation
Carolean™, for Appetite control (synergistic and patent-pending complex)
In the quest of getting healthier and fitter, it is sometimes useful to get extra support to boost motivation. Carolean™ is a proprietary patent-pending complex specifically designed for appetite control.
With over 20 years of experience and unrivalled expertise on sourcing and processing, Nexira has established a leading position with its star ingredient: Cactus on the weight management market.
The recent acquisition of a Swiss footprint – expert in Carob processing – allows Nexira to add valuable resource to address satiety consumer's objectives.
Carolean™ complex is the fruit of combined R&D efforts to design an innovative solution that provides both effectiveness and convenience for appetite control.
Carolean™ is a patent-pending complex, combining carob and nopal. Synergistic efficacy has been demonstrated to show the superiority of Carolean™ complex vs single ingredients to reduce appetite and limit cravings. Simply put, each ingredient has a limited capacity of viscosity but when combined, the viscosity becomes exponential contributing to extremely positive results when ingested.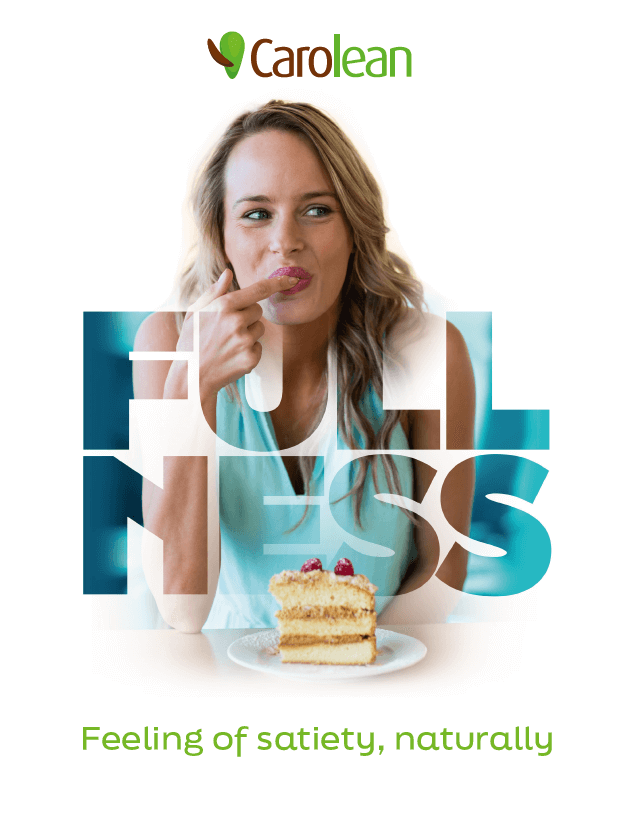 Our in vitro study has been designed to mimic the ingestion in terms of temperature and pH. Carolean™ has shown a superior kinetic compared to market standards. Fifteen minutes after ingestion, already 70% of the viscosity is reached which optimizes the satiety effect more rapidly. After 75 to 80 minutes, CaroleanTM complex is released allowing optimized digestion and no digestive discomfort. The recommended use level is 1g daily ; which allows the EU pending claim for carob : "Helps to increase feelings of fullness and satiety".
VinOgrape Plus™, for Microbiome modulation (grape extract with prebiotic effect).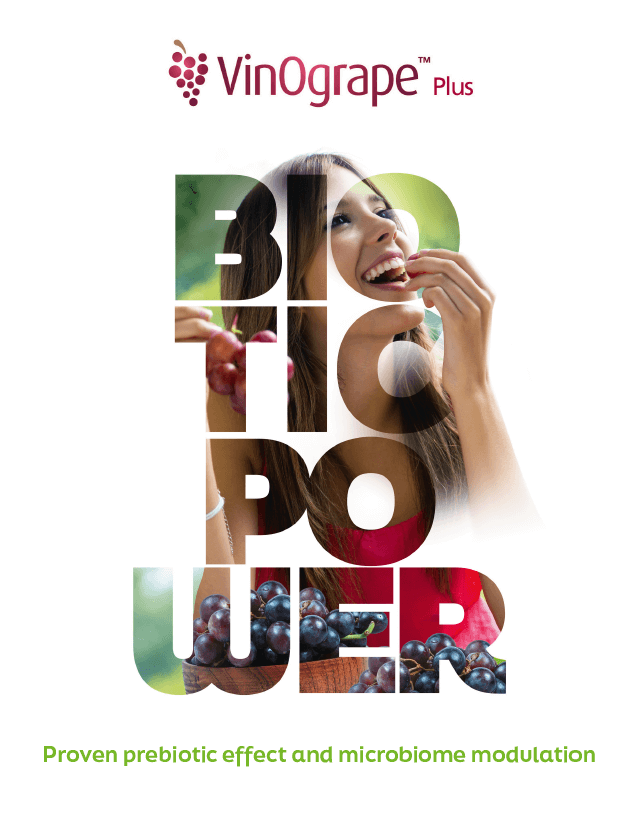 Combining its expertise in microbiome (through prebiotic acacia) and its unique sourcing and process on grapes, Nexira has launched VinOgrape™ Plus. Our range of Grape extracts results from the association of an exceptional "terroir" with thousands of years of agricultural expertise & specific extraction process. VinOgrape™ Plus is produced using a special making process which provides the highest level of total polyphenols.
The International Scientific Association for Probiotics and Prebiotics (ISAPP) defines a prebiotic as "a substrate that is selectively utilized by host microorganisms conferring a health benefit" and has officially recognized polyphenols as prebiotics.
VinOgrape™ Plus is a natural grape extract rich in powerful antioxidants that has demonstrated a significant ability to modulate gut microbiome and more specifically Akkermansia muciniphila, suggesting a beneficial role in metabolic disorder.
Our microbiota plays a role in our health condition and general well-being. In order to perform properly, our gut microbiota must be diverse, balanced and stable. Sometimes, gut microbiota can be disturbed, leading to dysbiosis: a disruption in the mutually beneficial relationship between the host and its microbiota. Causes of dysbiosis may be diverse: genes, antibiotics, unbalanced diet or psychological stress. Dysbiosis is observed in individuals with digestive symptoms as well as affections linked to modern lifestyles, such as metabolic syndrome, obesity, allergies or type 2 diabetes.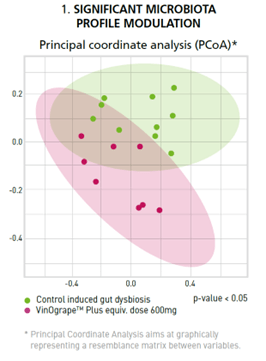 An in vivo study on intestinal mucosa markers and fecal microbiota in induced gut dysbiosis conditions shows the differences in the microbiota composition between two groups: VinOgrape™ Plus and control. The participants have taken the equivalent of 600mg of VinOgrape™ Plus during 5 weeks.
Principal Coordinate Analysis (PCoA) aims at graphically representing in two dimensions a resemblance matrix between different variables. The PCoA plot shows the differences in the microbiota composition between groups: mild colitis induced significant disturbances of microbiota taxonomy, also called dysbiosis. VinOgrape™ Plus significantly modulates the gut microbiota profile vs control after gut dysbiosis induction.
Going further in the exploration, we have analyzed the colitis damage scores, such as colon length and thickness and macroscopic score. Colon thickness is a marker of mucosa colitis damage, the higher the thickness, the higher the damage is.
VinOgrape™ Plus is significantly efficient at reducing colitis-induced increased colon thickness, back to normal status (no difference with control healthy). Macroscopic damage scores were evaluated by observing 7 different parameters (haemorrhage, mucus, edema…).
The Colitis-induced damage score was significantly reduced by VinOgrape™ (comparison vs control colitis), with a great significativity providing confidence in the protective effect against colitis.
Akkermansia muciniphila is a species of beneficial bacteria found in the human gut microbiota and positively associated with a healthy gut lining and reduced metabolic disorders. Numerous studies have shown that in case of overweight, its proportion is greatly reduced. A. muciniphila interventions have shown a beneficial impact on fat mass and metabolic markers.1,2
VinOgrape™ Plus has shown a significant ability to increase the abundance of Akkermansia muciniphila, suggesting an active role in metabolic disorder as well as weight control. 1,2
Ready to formulate? Get your samples!
---
1. Cani et al. Akkermansia muciniphila : paradigm for next-generation beneficial microorganisms. Nature Reviews Gastroenterology & Hepatology volume 19, pages 625–637 (2022)
2. Plovier H., Cani P. Akkermansia muciniphila, une bactérie pour lutter contre le syndrome métabolique. Médecine/sciences; 33 : 373-92 (2017)
This communication is not intended to the final consumer. It provides scientific information for professionals only. Communications to the final consumer have to be checked according to local regulations in force, since the conditions of use are beyond our control. This statement has not been evaluated by the FDA. This product is not intended to diagnose, treat, cure, or prevent any disease.