The growing beauty-from-within market: discover the trends driving the nutricosmetics industry
As a top natural ingredients supplier for nutricosmetics, Nexira shares the trends that are motivating consumers' desire for healthy and more radiant skin.
Exploring the world of beauty from within
Beauty from within can be defined as the practice of implementing long-term lifestyle changes to maintain healthy skin. Consuming nutrients through the use of beauty supplements has beneficial effects on the skin.
What are nutricosmetics? Nutricosmetics can be defined as the point at which nutrition and cosmetics meet. Taking a significant interest in skin care is a worldwide trend, boosting the nutricosmetics market. As concerns about skin health shift from the outer appearance of the skin to a strong focus on how ingredients in skin care products can contribute to overall health and well-being in the long term, it's important to evaluate the combined effect on the nutricosmetics market. The concept of beauty from within has helped drive the growth of the nutricosmetics industry with +78% of food, beverages, and dietary supplements launching with beauty claims – for a steady nutricosmetics market growth worldwide. (Mintel, 2022)
Consumers are increasingly analyzing the role that skin plays in their overall health, and recognizing how using products like skin health supplements can facilitate beauty from within and healthy ageing. They are progressively more aware that their skin's maintenance requires a supply of quality nutrients, which are just as important, if not more so, than appropriate topical cosmetic care. The skin needs to be kept nourished in order to perform at its best, and to look its most radiant.
Consumers of all ages are thus adapting to a more holistic approach to wellness, taking a much broader view of the environmental factors that can impact their skin health. Image-conscious consumers connect skin health and appearance with a direct link to happiness and mental well-being (FMCG Gurus 2021).
Skin renewal takes place in the hypodermis and dermis. When using moisturizing creams, lotions, and serums, the positive impact is limited since the topical applications act only on the upper layers of the epidermis. Orally–ingested beauty supplements have the ability to act from the inside – within the deeper layers of the skin.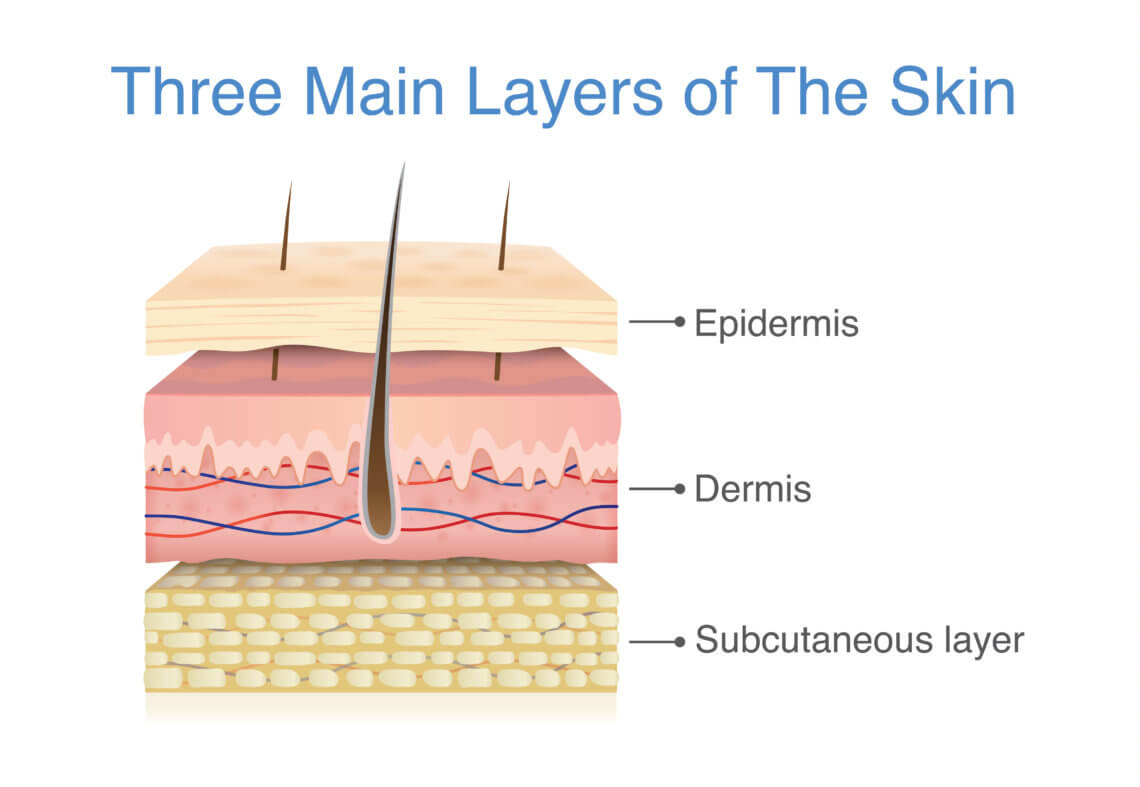 The NutriBeauty Range: Ingredients that help achieve beauty from within
Nexira, a leader in the nutricosmetics market, launched its line of simply-formulated ingredients for nutricosmetics in 2021. The NutriBeauty Range includes a unique selection of natural ingredients, with the promise of improved radiance and luminosity of the skin. These minimally-processed 100% natural extracts offer high quality solutions to consumer demands for food supplements that will help enhance beauty from within. The ingredients in the NutriBeauty Range address the key nutricosmetics market segments: Glow & Beauty (Skin Care), Youth & Prevention (Anti-ageing) and Hair & Nails Care. In response to trending market developments, organic and vegan grades (such as vegetal alternatives for collagen) are available for clean-label products.
Natural ingredients such as Pomegranate, Hibiscus, and Acerola encourage cell rejuvenation and increased firmness and elasticity of the skin. Improved maintenance of the skin functions are relevant to battling the effects of ageing. Nexira's proprietary olive extract, Oli-Ola™ helps to reduce premature signs of skin ageing and promotes the appearance of tighter, smoother skin.
An excellent approach to achieving beauty from within involves cleaning the body with natural detoxifying ingredients. HEPURE™ is Nexira's organic and synergistic formulation of Clove and Immortelle extracts, and provides an overall detoxification effect.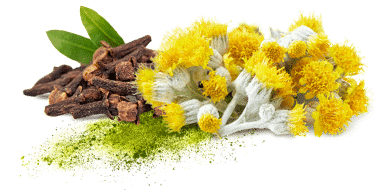 In 2022, Nexira took things a step further with a study called IN-TEST-PASS: an innovative methodology for nutricosmetics that for the first time demonstrated the benefits of bioavailable compounds for the modulation of gene expression in the skin.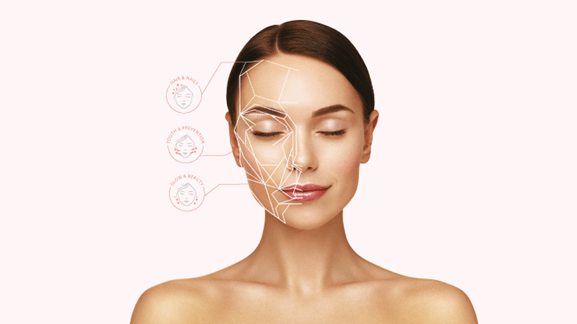 Understanding consumer expectations around beauty from the inside out
Globally, consumers are awaiting new solutions regarding their skin health, and seeking a synergy in their routines. In the U.S. and Europe, mature women (60+) are looking for efficacious formulations backed by science, while their younger counterparts, aged 25-35 are interested in natural, clean-labelled products. What they all have in common is a desire for beneficial nutricosmetics products which will help improve skin health from the inside out. It's worth noting that to many consumers, clean-label ingredients are just as important as functional claims. They seek beauty products and supplements with natural ingredients, deemed good for their skin health and good for the planet.
It's important for nutricosmetics suppliers to recognize the diverse health needs of women throughout their lifetimes, including during their menstrual cycles, and later on when they become menopausal. Certain skin conditions, such as blemishes caused by fluctuation in hormonal cycles, drive opportunity for personalization of plant-based skin-health supplements with specific beauty claims.
Globally, 54% of millennials and Gen Z seek personalized products and services, suited to their skin or hair types, as well as to their gender and skin color. One in two consumers say they are willing to pay more for personalized beauty consultations and nutricosmetics products based on their DNA, skin, or hair analysis. (Euromonitor July 2021).
Technological advancements, such as artificial intelligence, are expected to boost the nutricosmetics market in personalized and customized beauty products. Many consumers are conscious that skincare products on the market are too generic or do not match their specific needs, thereby opening a niche in the nutricosmetics market share for personalization, which inevitably will result in many more opportunities.
According to FMCG Gurus, two out of three people say they are interested in food and drink products that are customized to meet their individual nutritional needs, and one out of four mentioned that they would like those products to address their skin, nail, and hair health.
When seeking nutricosmetics products that nourish their skin, the sensory experience is very important to consumers. The desire for emotional and sensory consumption is being met with an emergence of new formats, including drinks, vials, droppers, and gummies. As an alternative to pill-form, gummies are the fastest growing format in the skin health supplement category (with an average growth of +54% in supplement launches tracked with gummy format).
In the USA 53% of consumers who use vitamins, minerals, and supplements are interested in seasoning-type formats that can be added to their food. (Source: Lightspeed / Mintel). These products enhance sensorial experience combining gustatory pleasure, well-being, and skin care. As an example, Nexira's hibiscus extract, with its brilliant pink-to-purple color and a fruity, slightly tart flavor, creates an intense sensory experience, suitable for use in functional beverages, beauty shots and powders that can be mixed into an acai bowl or a healthy shake.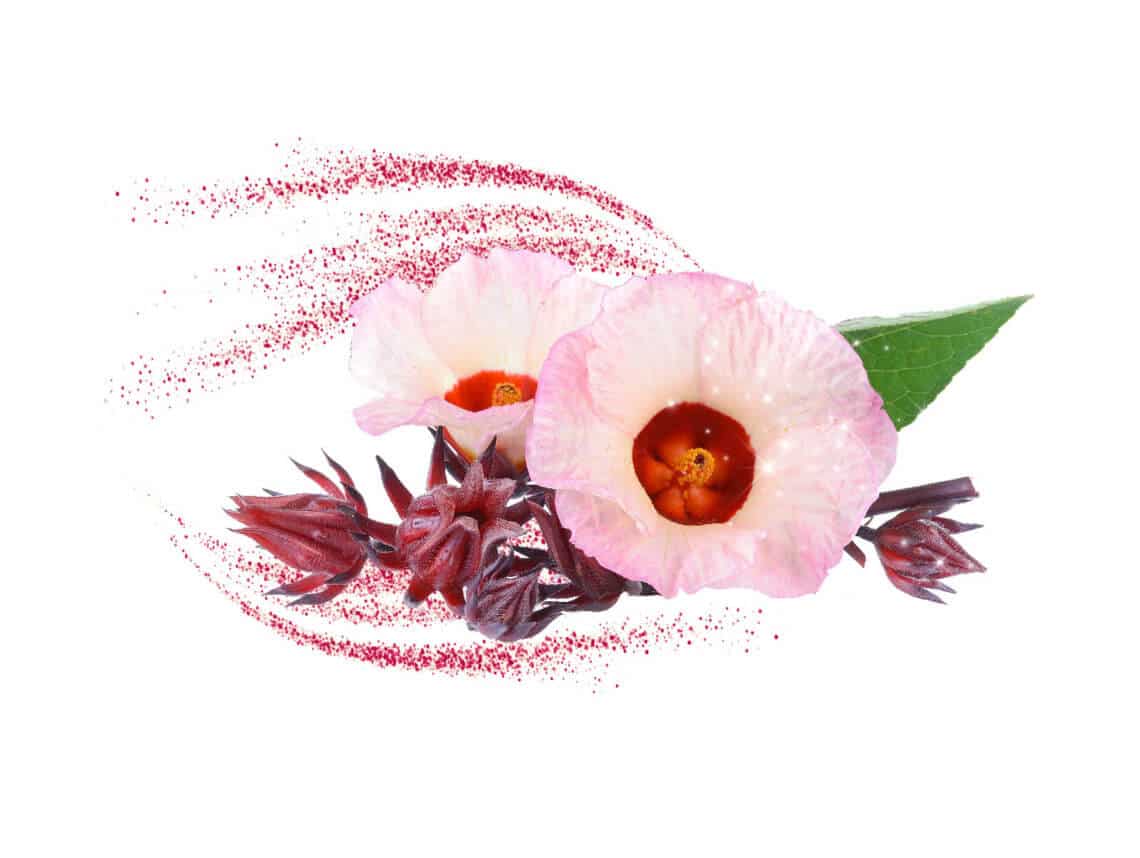 Nexira's sensorial Hibiscus activates the genes' expression for components of the skin matrix involved in its reinforcement, promotes hydration, and helps to improve skin tonicity and firmness.
Transformation of beauty and skin health since 2020: A more holistic approach
In recent years, the skin health of many consumers has been significantly impacted by Covid-19. Confinement, wearing a mask, working from home, and videoconferences: all of these factors have changed our relationship to beauty. For instance, isolating yourself at home in 2020 resulted in less motivation for a beauty routine. In the spring of 2020, the percentage of women who wore make-up on a daily basis was cut by nearly half, and those who wore masks had reduced or stopped the use of lipstick altogether.
In 2021, the trends shifted from products used for external beauty, such as makeup, to a beauty that comes from within. Products and supplements that support beauty and skin health from the inside out provide a desirable alternative to conventional makeup and beauty routines; there is already substantial consumer recognition of the vital role that diet plays in the maintenance of healthy skin.
Consumers have become more health-conscious overall post-pandemic, recognizing that supporting health in one area can produce benefits in another, such as the appearance of their skin. Consumers of all ages are therefore adopting a holistic approach to wellness, taking a much wider view of the environmental factors that can impact their skin health. They want credible and effective products, along with scientific evidence to provide the confidence they need before making a purchase. 85% of consumers worldwide say they are ready to pay more for beauty products with proven efficacy. (Euromonitor July 2021).
There is an increasing demand for simply formulated, minimally processed natural products, including plant-based beauty supplements. Veganism is becoming ever more popular, and we can expect to see a rise in plant-based nutricosmetics that cater to this trend. This will certainly have a significant impact on the nutricosmetics market share of companies that are producing supplements made from natural, vegetal ingredients, free from animal-derived ingredients.
In 2023, the traditional beauty routine is still in the process of reinventing itself and supplements are once again top-of-mind for consumers who take a holistic approach, and who believe in finding beauty from the inside out.
Ready to formulate with Nexira?
---
This communication is not intended to the final consumer. It provides scientific information for professionals only. Communications to the final consumer have to be checked according to local regulations in force, since the conditions of use are beyond our control. This statement has not been evaluated by the FDA. This product is not intended to diagnose, treat, cure, or prevent any disease.