Long-standing habits carried over from previous years, such as concerns about product availability during the pandemic and indulging in snacks for comfort are pushing consumers to plan their snack purchases more meticulously alongside their regular groceries. In the year 2023, consumers are projected to further incorporate snacks into their dietary routines, thanks to the industry's efforts to expand snack options, functions, and accessibility.
Sustainably sourced in Africa, acacia gum is a dried exudate that comes from the stems and branches of acacia trees. All-natural, organic and easy-to-use, acacia gum is an excellent solution for convenient and healthy snack options.
Key Trends in Snacking
The reasons consumers snack, whether for enjoyment, as a meal replacement, or for distraction, remain fundamental. Manufacturers must continue to enhance snack innovations while staying true to the underlying motivations that drive people to snack in the first place.
Innova Market Insights highlight several key trends in snacking:
The plant-based trend is experiencing rapid growth across all snack categories, with a 27% increase in global launches from July 2018 to June 2023 (CAGR). Additionally, one in five consumers worldwide believes that snacks labeled as plant-based are inherently healthy.
A growing emphasis on health-conscious choices when starting the day, with over 60% of consumers preferring healthier options for breakfast, morning snacks, and children's snacks.

Finger foods are leading the way in innovation, with the fastest-growing subcategory experiencing an 11% growth in global launches from July 2018 to June 2023 (CAGR).

Brands are harnessing the power of consumer connections by enhancing real-life experiences with digital elements: Snacks are now catering to the gaming community by designing formats that are compatible with gaming devices.
Morevover, according to Innova Snacking & Healthy Snacking Survey 2023, the top three attributes that consumers globally consider essential for a snack to be deemed healthy are:
The absence of additives or preservatives.
The absence of artificial ingredients.
The use of natural ingredients and a clean label.
Clean label, organic and easy-to-use, acacia gum is an excellent solution for convenient and healthy on-the-go snack options.
Technological Properties of Acacia Gum
First of all, acacia gum plays a unique role as a binding and texturing agent contributing to successfully develop Snacks and Granola Bars. Crunchy or chewy: this property permits to adjust and obtain the ideal texture according to your needs. With its emulsifying properties, acacia can substitute lecithin for cleaner labels. Acacia can also help you to (re)formulate reduced in sugar or reduced in fat baked goods maintaining the right texture.
Thanks to its binding properties, acacia gum will keep all of the ingredients bound together without making the finished product sticky and will improve the processability and profitability: avoiding fracturability, removal and waste. Thereby, cereal bars shape after cutting is also maintained.
In product development, moisture regulation is particularly important for preservation and optimized shelf-life. Acacia gum stabilizes the texture on storage, which avoids hardening or softening and avoids the sticking effect on the packaging thanks its superior water regulation properties. This also allows for improved water retention over the shelf-life, thereby bringing freshness and chewiness over a longer period of time.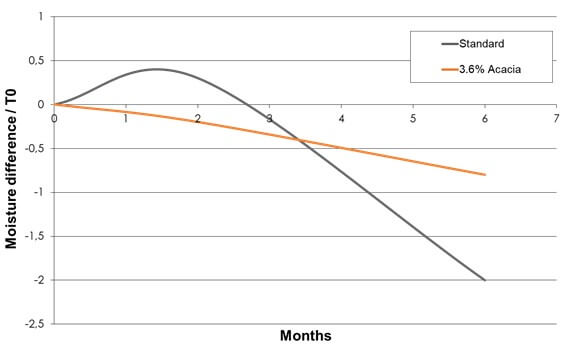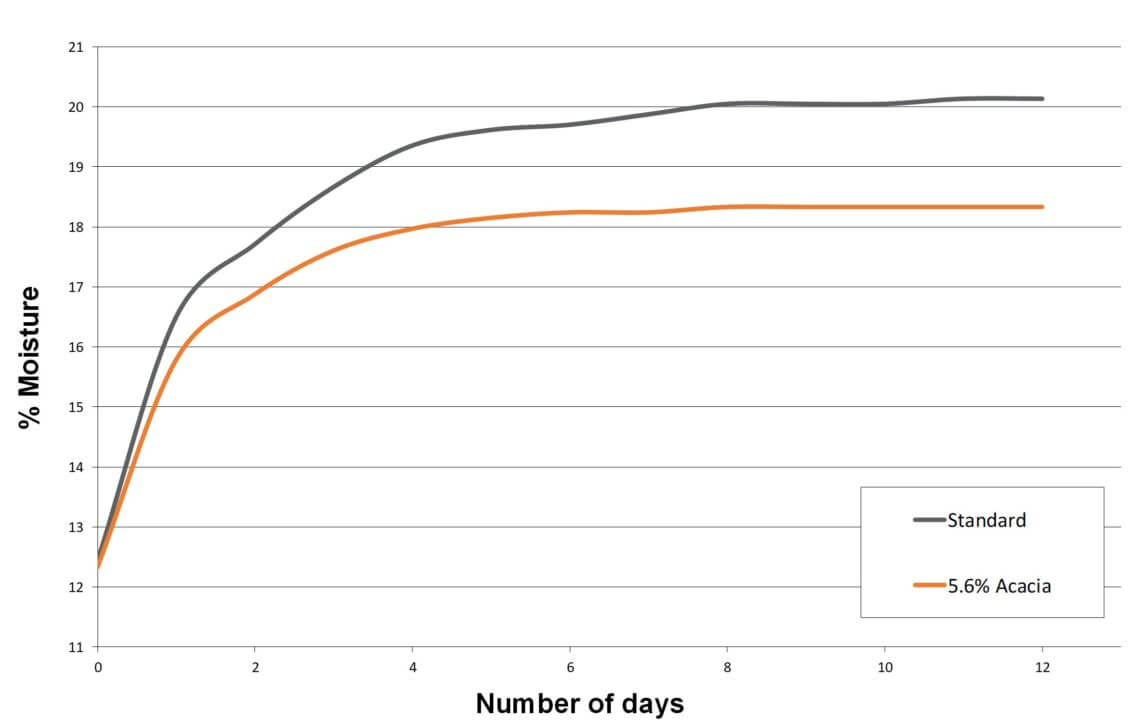 For these technological purposes, Nexira's Experts recommend generally a use level between 1-4% (up to 35%) and to blend the dry mixtures into the dry ingredients before mixing into the syrup.
Nutritional And Health Interest of Acacia Gum
Looking for dietary fibers that provide added nutrition and health value to your formulation?
| | |
| --- | --- |
| | inavea™ PURE ACACIA & inavea™ BAOBAB ACACIA are what you need. inavea™ PURE ACACIA and inavea™ BAOBAB ACACIA offer the value of fiber enrichment with a guaranteed minimum of respectively 90% and 67% soluble fiber* and prebiotic properties in a large array of Bakery, Cereal & Snack applications. |
| | |
| --- | --- |
| Thanks to its highly branched structure, inavea™ PURE ACACIA is gradually fermented from transverse to descending colon and offers high digestive tolerance. Certified FODMAP-friendly, our ingredient can be consumed by people with digestive disorders. | |
Looking for natural prebiotics?
Prebiotic effect of acacia fiber has been largely demonstrated for 40 years in more than 40 studies. inavea™ PURE ACACIA has a strong prebiotic effect at a dose of 10 g/day, stimulating healthy bacteria and contributing to the Short Chain Fatty Acids production.
inavea™ BAOBAB ACACIA is an all-natural and organic synergistic formulation of Baobab & Acacia, two African treasures with a carbon neutral footprint. inavea™ BAOBAB ACACIA offers a provenprebiotic effect at 5g/d which contribute to the balance of microflora for enhanced digestive health and general well-being.
Nexira's Unique Acacia Gum Advantages
Easy-to-use:
Free-flowing & non hygroscopic powder
Tasteless, odorless, colorless
Great stability through extreme processing (pH, heat) & storage conditions
Low viscosity enabling high fiber claims*
100% soluble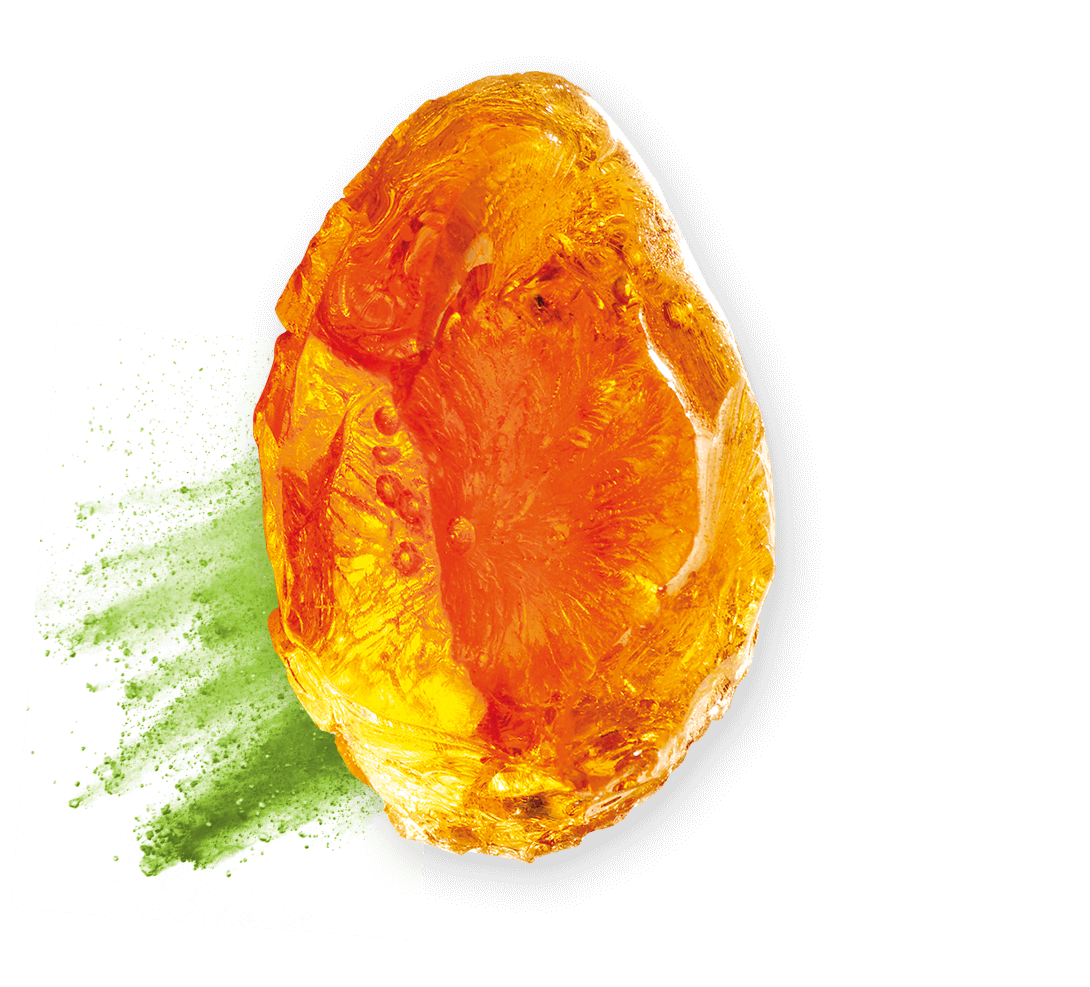 Contact our technical experts to find your fully customized solution!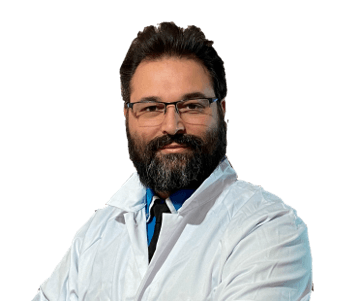 ---
*Guaranteed by the international method AOAC 985-29
To be checked according to local regulations