How To Use Acacia Gum In Health and Nutrition Applications
For decades, gum acacia has been widely used by the food and the beverage industry for its functional properties. Currently its nutritional and health benefits are also much sought after, notably for digestive health product applications within it plays many roles: Enrichment in soluble dietary fibers, Improvement of digestive comfort, Source of prebiotic fiber.
Acacia Gum: A Clean-label Ingredient for Health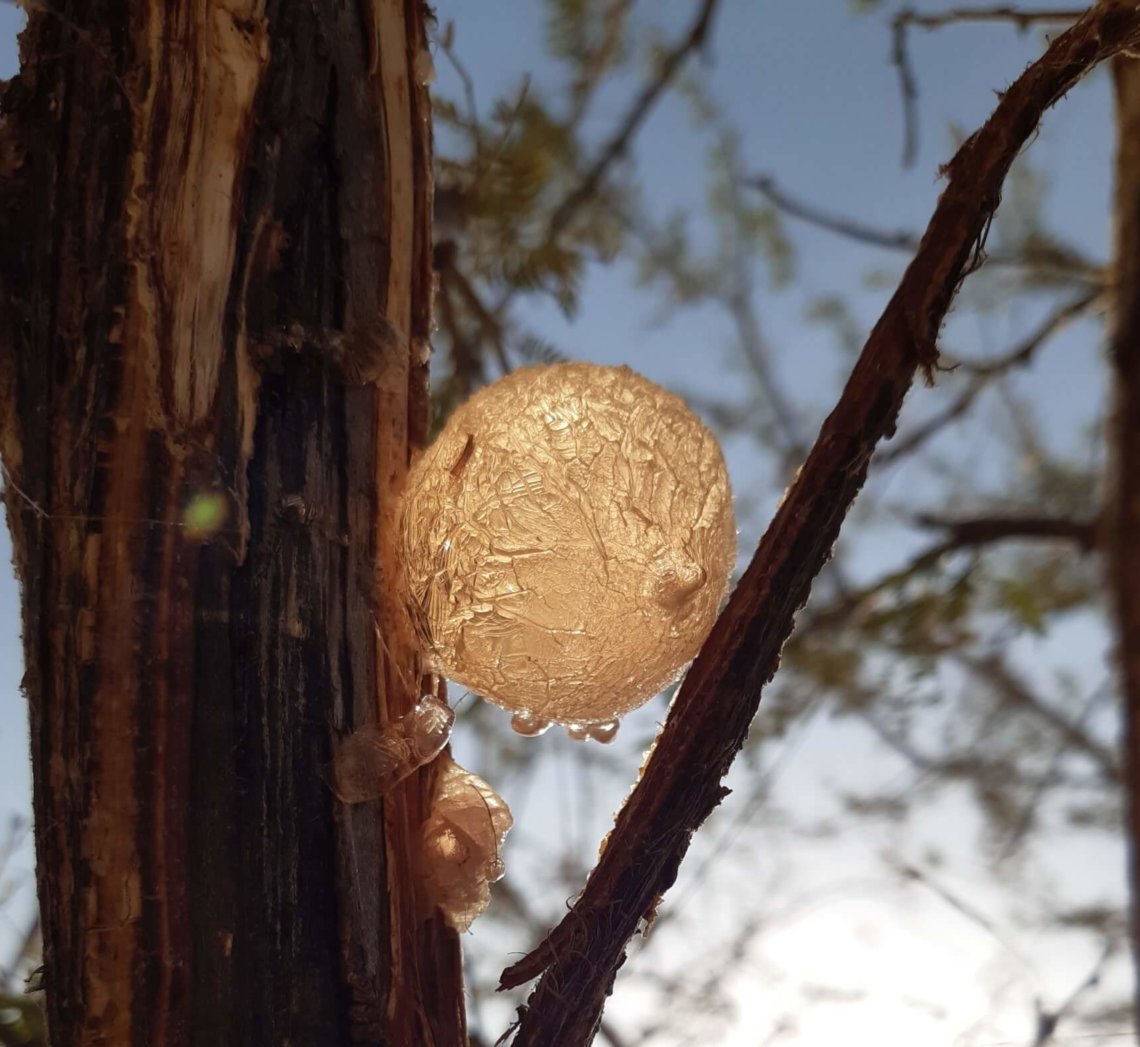 Acacia gum (also known as gum arabic) comes from the sap of acacia trees. Gum acacia is a natural water-soluble hydrocolloid, a polysaccharide, belonging to the complex arabinogalactan family.
Sustainably sourced, all-natural acacia gum is suitable for vegans and vegetarians, and is available in organic, FODMAP-friendly and Non-GMO Project Verified grades, as well as gluten-free and low in calories. This means it can be included on 'clean-label' packaging that appeals to a flourishing worldwide market of conscientious shoppers. Acacia possesses many nutritional and health benefits, notably providing support for overall gut health and enhanced well-being.
Acacia Gum: Nutritional Advantages and Health Benefits
Acacia Is An Excellent Source Of Dietary Fiber
Acacia provides an excellent source of fiber* with multiple benefits. Because it has a high soluble fiber content [90% minimum guaranteed], it's a versatile ingredient that can enrich the nutritional profile of food and beverages and is used in dietary supplements to support digestive health.
The advantages of a diet rich in fiber are crucial to the digestive process, by shortening the time food passes through the intestinal tract, increasing bulk and stool production, and preventing constipation. Fiber increases the sensation of satiety, reducing calorie intake, which may help with weight management. Soluble dietary fibers may enable additional benefits including colonic fermentation stimulation and reduction of cholesterolemia.
Acacia Fiber Has A Strong Demonstrated Prebiotic Properties
With millions of people suffering from some kind of gut problem, the digestive health category is a fast growing market around the world. Some of these health conditions may be linked to an imbalance of friendly microorganisms (gut flora) that live in the digestive system.
Acacia fiber is an excellent prebiotic that ferments in the intestines. It has been shown to increase the intestinal population of Bifidobacteria and Bacteroidetes, known to be commensal healthy bacteria, and more specifically the anti-inflammatory bacterium, Faecalibacterium prausnitzii.[1] The prebiotic effect of dietary fiber increases the growth of specific bacteria that have important physiological and health benefits for the host.
Acacia Has Comfortable Digestibility
Acacia may be beneficial to people with LGS [Leaky Gut Syndrome]. Indeed, one of the most important roles of the gut barrier is to distinguish between pathogenic and non-pathogenic compounds. Intestinal inflammation compromises the gut barrier and alters gut impermeability, known as leaky gut syndrome. Research shows that acacia gum can reduce the inflammation associated with LGS by inhibiting pro-inflammatory cytokines while at the same time promoting anti-inflammatory cytokines[2]. Evidence also suggests that acacia gum is well tolerated and is comfortably digested by the body with no adverse reactions[3].
Acacia is FODMAP-friendly
FODMAP stands for Fermentable Oligosaccharides, Disaccharides, Monosaccharides, and Polyols (i.e. carbohydrates and sugar alcohols). These elements can cause gastrointestinal problems for people with IBS.
The low FODMAP diet is scientifically proven to be the most effective dietary approach for people with digestive disorders or symptoms of Irritable Bowel Syndrome. IBS affects between 10% to 15% of the population worldwide. In order to limit these digestive issues, people have to avoid foods containing high level of FODMAP.
Our new range inavea™ offers FODMAP-friendly certified prebiotic ingredients that can be included in low-FODMAP food and beverage products.
Acacia Can Help Mitigate The Risks Associated With High Protein Diets
High protein diets are a health trend at the moment. However, evidence suggests that high protein diets can have a negative impact on the kidneys[4]. Scientific studies have shown that the consumption of acacia gum may reduce the risk factors associated with high protein diets[5], [6].
Acacia May Help To Lower Cholesterol Levels
In addition to its many other benefits, certain clinical studies have shown that acacia may help to lower cholesterol levels. The results of these studies indicated that during a control period, the administration of acacia gum to the study subjects resulted in a reduction in serum total cholesterol levels[8].
Acacia Can Help Reduce The Glycemic Index Rating Of Food And Drinks
Because acacia is a non-digestible carbohydrate (meaning it doesn't elevate blood sugar levels), it is also particularly adapted for products with low glycemic index or reduced glycemic index. Thus, acacia can be used to lower the glycemic index rating of food and drink products by replacing at least 30% of sugars, which may help with weight management.
Acacia is Tooth-Friendly
Fermentable carbohydrates (FCs) contribute to tooth decay because they feed bacteria in the mouth which in turn creates acid that breaks down tooth enamel (a process known as demineralization). Acacia gum is a non-fermentable carbohydrate. This means it doesn't feed bacteria and therefore doesn't cause a drop in plaque PH levels. So acacia gum can actually be used to replace FCs, thereby making food and beverage products friendlier for teeth. So it's safe to say that acacia gum may contribute to the maintenance of tooth mineralization[7].
Enhancing Health And Nutrition For Over A Century
Thanks to its continuous presence in Africa for over 125 years and strong partnerships in gum producing countries, Nexira has become an expert in acacia gum at all levels: raw material sourcing, supply assurance, quality and traceability.
Very early in its history, Nexira began to focus its scientific research on the nutritional benefits of acacia gum as a native source of soluble dietary fiber. Numerous studies have been performed since the late 1970's to further understand the relationship between acacia fiber and the human colonic microflora. The latest result of this effort was the development of a unique and innovative product line branded inavea, the next gen prebiotic ingredients range offering the value of prebiotic properties and fiber enrichment*.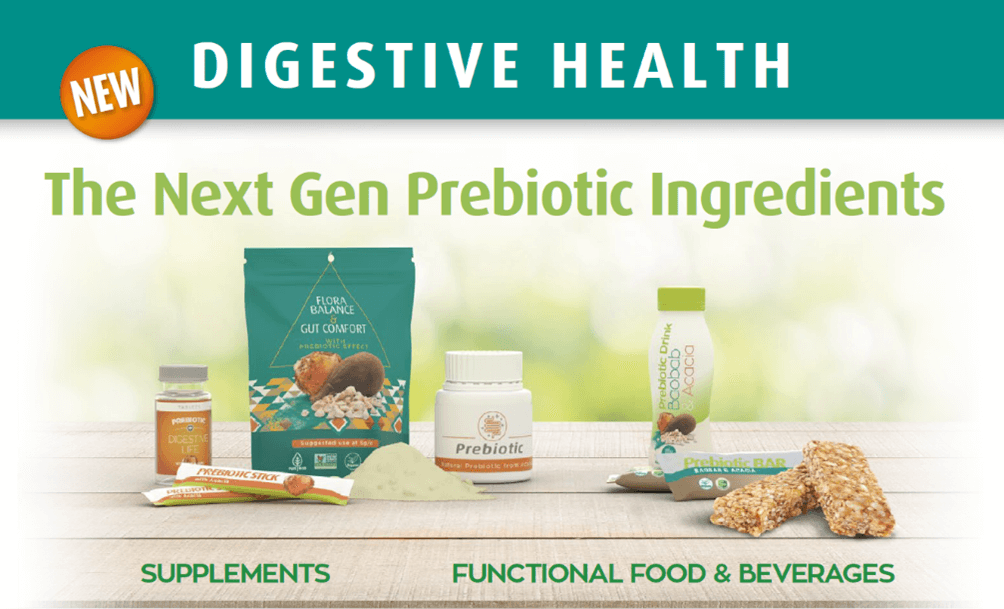 If you want to offer a supplement positioned on Digestive Health with innovative claims and science-backed prebtiotic ingredients, inavea™ BAOBAB ACACIA and inavea™ PURE ACACIA are perfect for you:
Prebiotic effect from 5 to 10g per day
Balanced microbiota to boost beneficial bacteria with the modulation of specific strains
Increased SCFA production
Enhanced digestive health and general well-being
Supported metabolic health with modulation of inflammatory markers
And much more technical and scientific messages! Download our white paper to learn more:

We are expert in acacia and we deliver tailor-made support. Tell us more about your project development.
---
* Dietary fiber status of acacia gum must be checked according to local regulation.
1. Sokol H, Pigneur B, Watterlot L, Lakhdari O, Bermúdez-Humarán LG, Gratadoux JJ, Blugeon S, Bridonneau C, Furet JP, Corthier G, Grangette C, Vasquez N, Pochart P, Trugnan G, Thomas G, Blottière HM, Doré J, Marteau P, Seksik P, Langella P., Faecalibacterium prausnitzii is an anti-inflammatory commensal bacterium identified by gut microbiota analysis of Crohn disease patients., Proc Natl Acad Sci U S A. 2008 Oct 28; 105(43):16731-6
2. David Daguet, Iris Pinheiro, An Verhelst, Sam Possemiers, Massimo Marzorati, Acacia gum improves the gut barrier functionality in vitro. Agro FOOD Industry Hi Tech – vol 26(4) – July/August 2015: 29-33.
3. Cherbut C, Michel C, Raison V, Kravtchenko T & Severine M (2003) Acacia gum is a bifidogenic dietary fiber with high digestive tolerance in healthy humans. Microbial Ecol Health Dis 15, 43–50.
4. Hariharan D, Vellanki K, Kramer H., The Western Diet and Chronic Kidney Disease., Curr Hypertens Rep. 2015 Mar;17(3):16.
5. Matsumoto N, Riley S, Fraser D, Al-Assaf S, Ishimura E, Wolever T, Phillips GO, Phillips AO., Butyrate modulates TGF-beta1 generation and function: potential renal benefit for Acacia(sen) SUPERGUM (gum arabic), Kidney Int. 2006 Jan;69(2):257-65.
6. Al Suleimani YM, Al Za'abi M, Ramkumar A, Al Mahruqi AS, Tageldin MH, Nemmar A, Ali BH., Influence of treatment with gum acacia on renal vascular responses in a rat model of chronic kidney disease., Eur Rev Med Pharmacol Sci. 2015;19(3):498-506.
7. Commission implementing Regulation (EU) 2016/854 of 30 May 2016 authorizing certain health claims made on foods, other than those referring to the reduction of disease risk and to children's development and health and amending Regulation (EU) No432/2012.
8. Sharma RD. Hypocholesterolemic effect of gum acacia in men. Nutrition Research 1985; 5:1321–6.
This communication is not intended to the final consumer. It provides scientific information for professionals only. Communications to the final consumer have to be checked according to local regulations in force, since the conditions of use are beyond our control. This statement has not been evaluated by the FDA. This product is not intended to diagnose, treat, cure, or prevent any disease.