How To Use Acacia Gum In Bakery & Baked Goods
Did you know Acacia Gum, also called Arabic Gum, is certainly the oldest and best known of gums?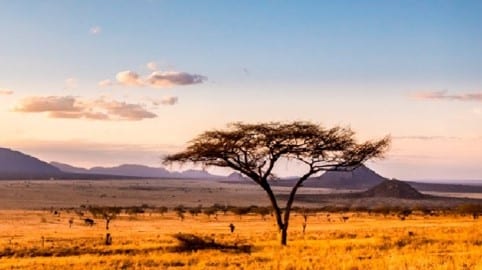 The known use of gum Arabic dates back to 2000 BCE, when the ancient Egyptians used it in foods, hieroglyphic paintings, and mummification ointments. Its properties have been discussed in Historia Plantarum by Theophrastus and Historia Naturalis by Pliny, two of the most important natural history treatises written in classical antiquity.
Acacia gum is an all-natural, non-GMO Project Verified ingredient, organic available. With more than 125 years of experience in acacia gum and hydrocolloids, Nexira has developed a wide range of texturing & preservation solutions specifically designed for Bakery meeting consumers' expectations for clean label and nutrition.
In the Bakery Industry, plant-based acacia gum is particularly interesting for texture enhancement, shelf-life improvement, and nutritional fortification (fiber and prebiotic effect).
Acacia Gum Improves Texture & Extends Shelf-Life
Acacia Gum in Bread, Doughs & Flour mixes
In soft breads, as well as flat breads, bagels, brioches, or rolls, acacia gum will:
Improve crumb smoothness,
Contribute to freeze-thaw stability (moisture retention),
Preserve sensory quality thanks moisture regulation properties,
Texturize and stabilize moisture for gluten-free & whole grain dough.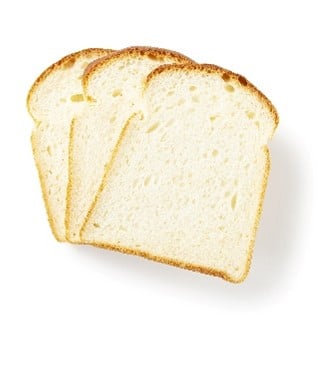 Tips: Acerola extract is commonly used as dough improvement due to its content in vitamin C, which is a natural booster of the gluten network.
Acacia gum texturing properties are particularly useful in pizza, pie crust, tortillas, wraps, crisp bread, and toasts to:

Enhance dough pliability and flexibility,
Improve strength and cohesion of the dough,
Decrease dough stickiness in the package,
Improve crispiness and reduce oil pick in fried products.

For fat (up to 50%!) and sugar reduction Nexira offers Equacia™ , which is a co-processed ingredient made of soluble acacia gum fibers* and gluten-free insoluble wheat fibers. Equacia™ is a nutritional texturizer specially designed to reduce fat and sugar content while preserving organoleptic properties and fortifying food products with fibers. It improves the overall texture of baked goods such as muffins, breads, and cakes. Equacia™ is also useful for substitution of eggs to address vegan and allergy concerns.
Snacks & Cereals
In crackers, wafers, snacks (including extruded & puffed snacks), granolas and cereals, acacia gum plays the role of binding & texturing agent. Thus, ingredients are perfectly bound together, it increases strength resistance, reduces breakages and waste. Thanks to its superior water regulation properties acacia gum stabilizes the texture on storage, thereby bringing freshness and crispiness over a longer period of time.
More information & results on the unique Acacia advantages in Cereal Bars & Snacks are detailed in this blog post!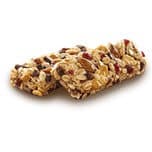 Glazings, icings & fillings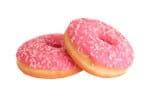 Thixogum™ contributes to texture improvement, smoothness and prevent sugar crystallization and can be used for guar and locust bean gum replacement.
Instantgum™ and Fibregum™ prevent sugar crystallization, help in sugar and calorie reduction, improve the texture and smoothness, and add shining.
Acacia Gum For Healthier Nutritional Profile

Acacia based solutions allow calorie reduction. Indeed, with a caloric value 2 kcal per gram, acacia gum is low in calories.
Acacia fibers support better nutritional profile for optimal nutri-scores. They can help to bridge the fiber gap with their 90% guaranteed minimum content in soluble fibers* and their prebiotic effect. These acacia fibers have the particularity to be highly tolerated and so they can be fermented in the intestine without generating discomfort. They are perfectly suitable for Low-FODMAP diet. They are FODMAP Friendly certified!
Good for the body… but also for the planet, Nexira launched recently the first carbon neutral range of ingredients with high fiber content and performing prebiotic effect. Click here for more details!
Acacia Gum Made For Baked Goods Manufacturers

Nexira's acacia ingredients are easy-to-use. They will help youto overcome texture formulation challenges, while meeting consumer expectations for a sensorial experience without compromise on clean labeling, nutrition, and health (less sugar, less fat but fiber enrichment interest for enhanced digestive health and well-being). We offer odorless, colorless and tasteless grades.
Inspired by Nature since 1895, Nexira is proud to supply organic acacia references to satisfy all the consumers and industrials' needs. Our ingredients are certified by ECOCERT, an internationally recognized certification body specialized in organic products. They are also certified USDA Organic and NOP.

Our manufacturing procedures and processes are regularly reviewed to ensure the implementation of the most adapted manufacturing practices and to meet international quality standards (ISO 9001, FAMIqs and FSSC 22000 certifications).
From an ethical & sustainable part, Nexira is member of the Sedex (Supplier Ethical Data Exchange) and SMETA 4-Pillar certified, which is a globally recognized, forward-thinking standard aimed at improving ethical practices throughout the supply chain.
---
*to be checked according to local regulations .
This communication is not intended to the final consumer. It provides scientific information for professionals only. Communications to the final consumer have to be checked according to local regulations in force, since the conditions of use are beyond our control. This statement has not been evaluated by the FDA. This product is not intended to diagnose, treat, cure, or prevent any disease.